Withdrawing cryptocurrency from the Bit.team platform
On the bit.team homepage, click on the profile icon and select Account "balance"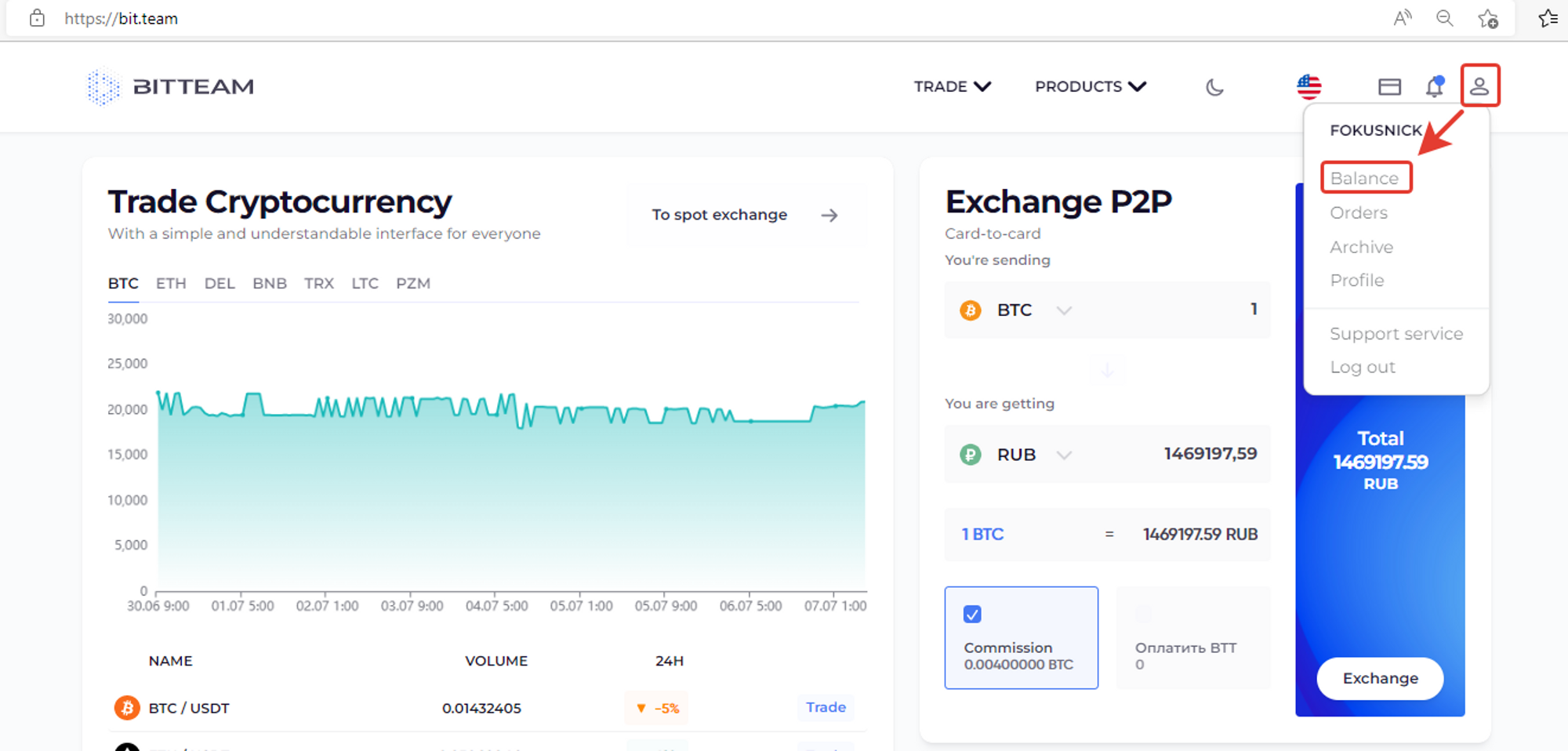 Find the cryptocurrency you need in the list for withdrawal and click "Withdraw"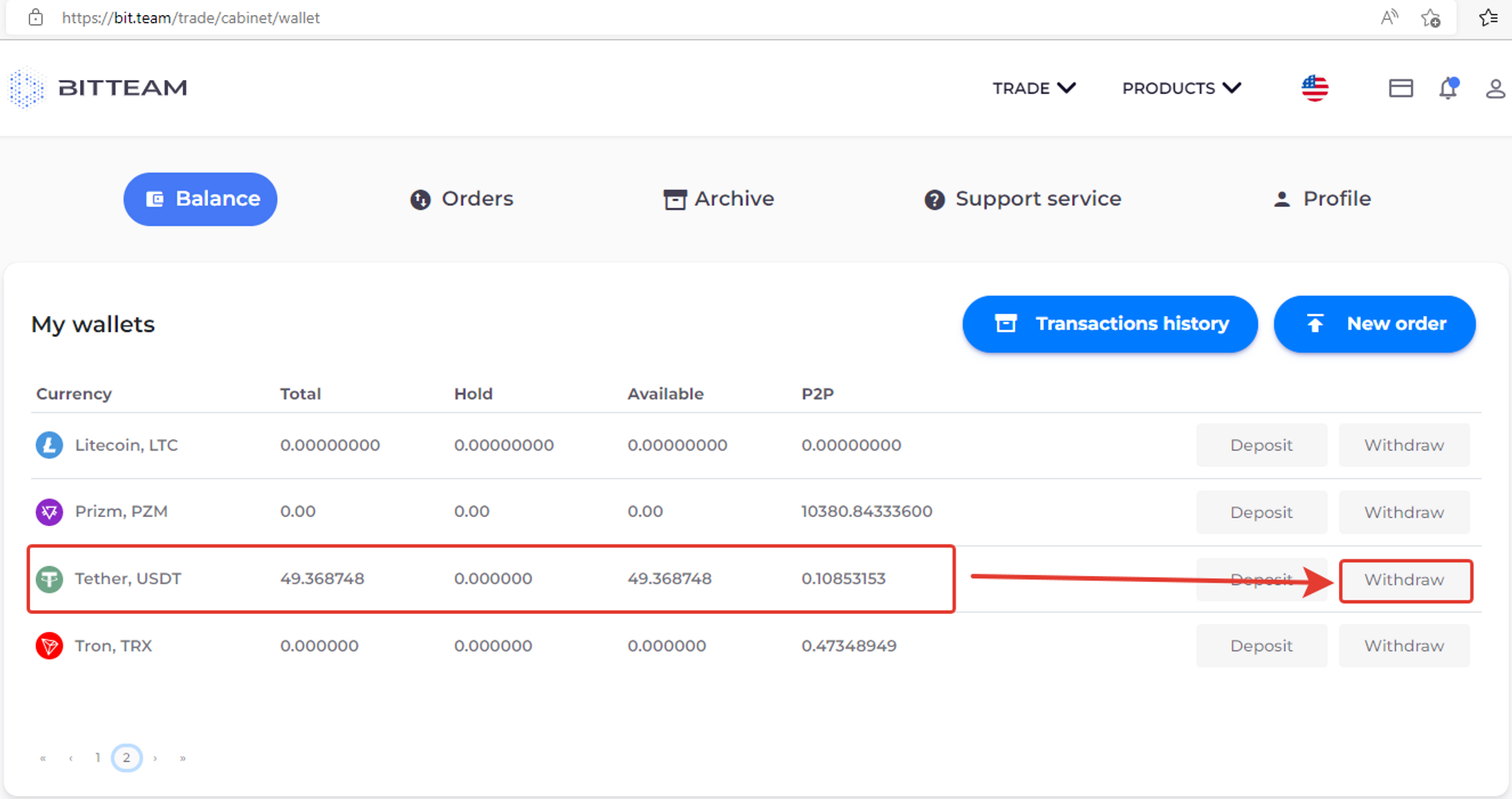 Read the "Withdrawal Instructions" section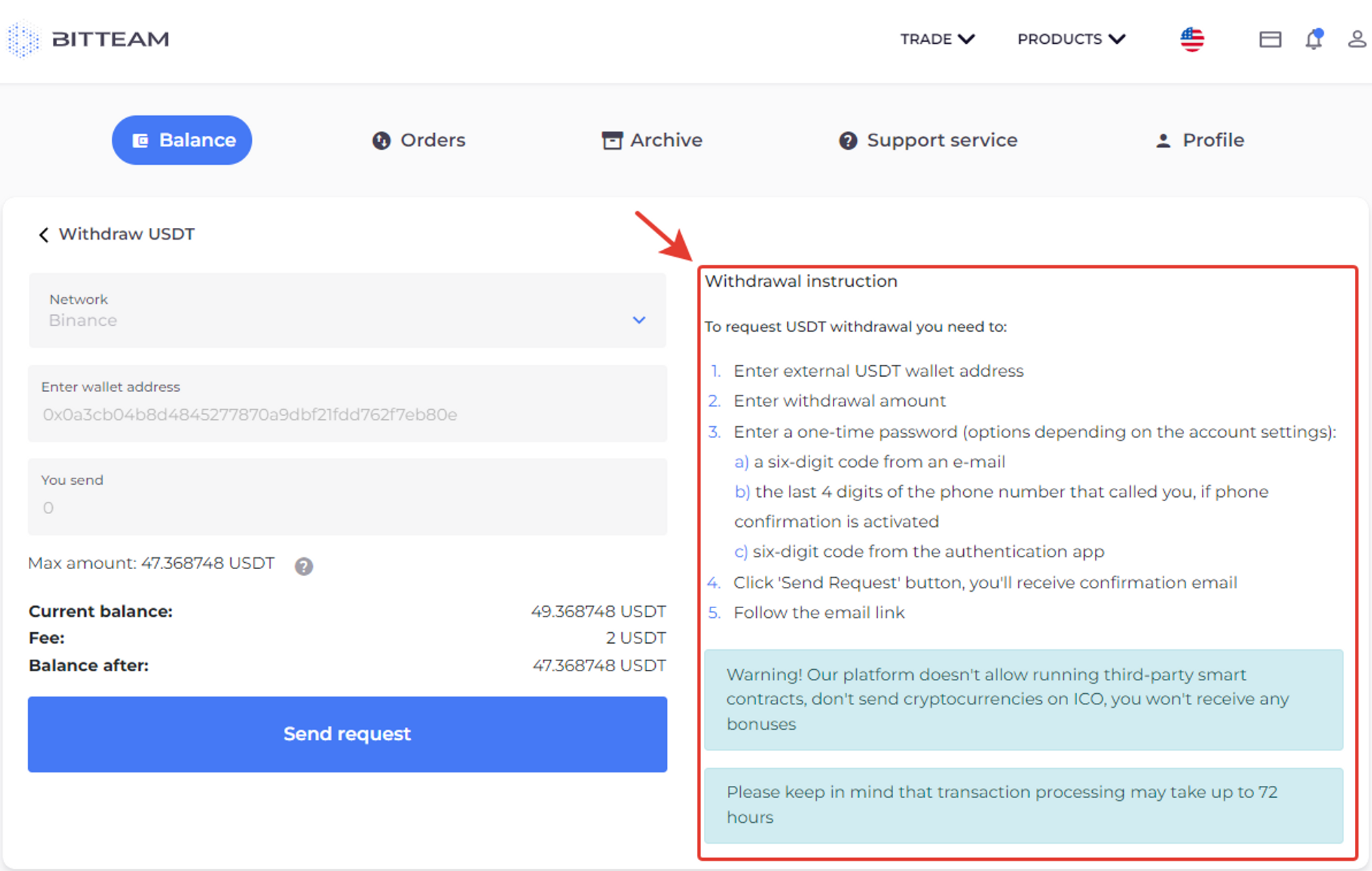 Fill in the required fields for withdrawal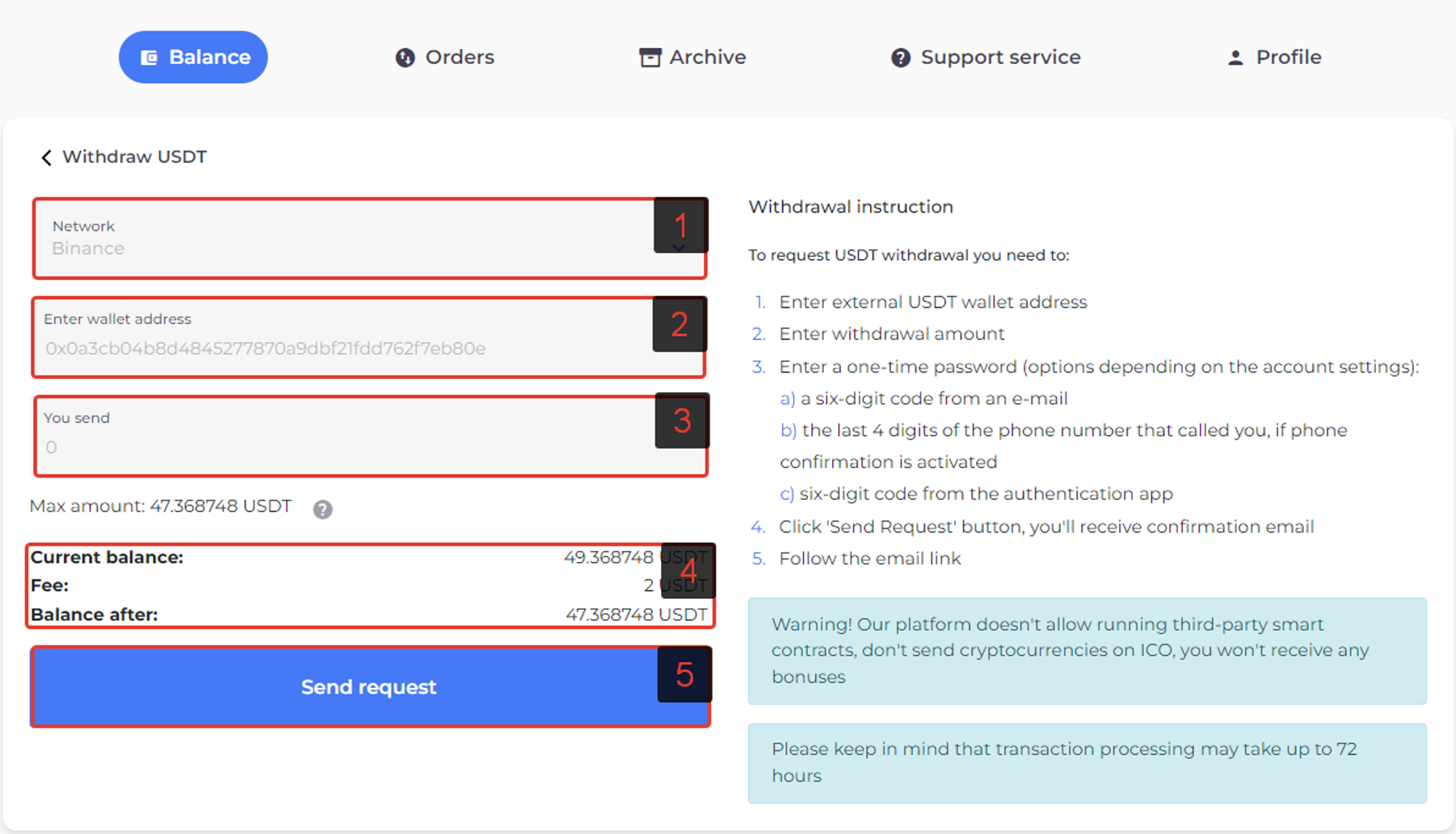 1. Select the blockchain network the selected cryptocurrency belongs to;
2. Enter the address of your external wallet;
3. Enter the withdrawal amount;
4. Check out the fees;
5. Click "Send Request".
If you have two-factor authorization activated for withdrawal and phone confirmation during withdrawal - click "Send code" buttons to get the codes.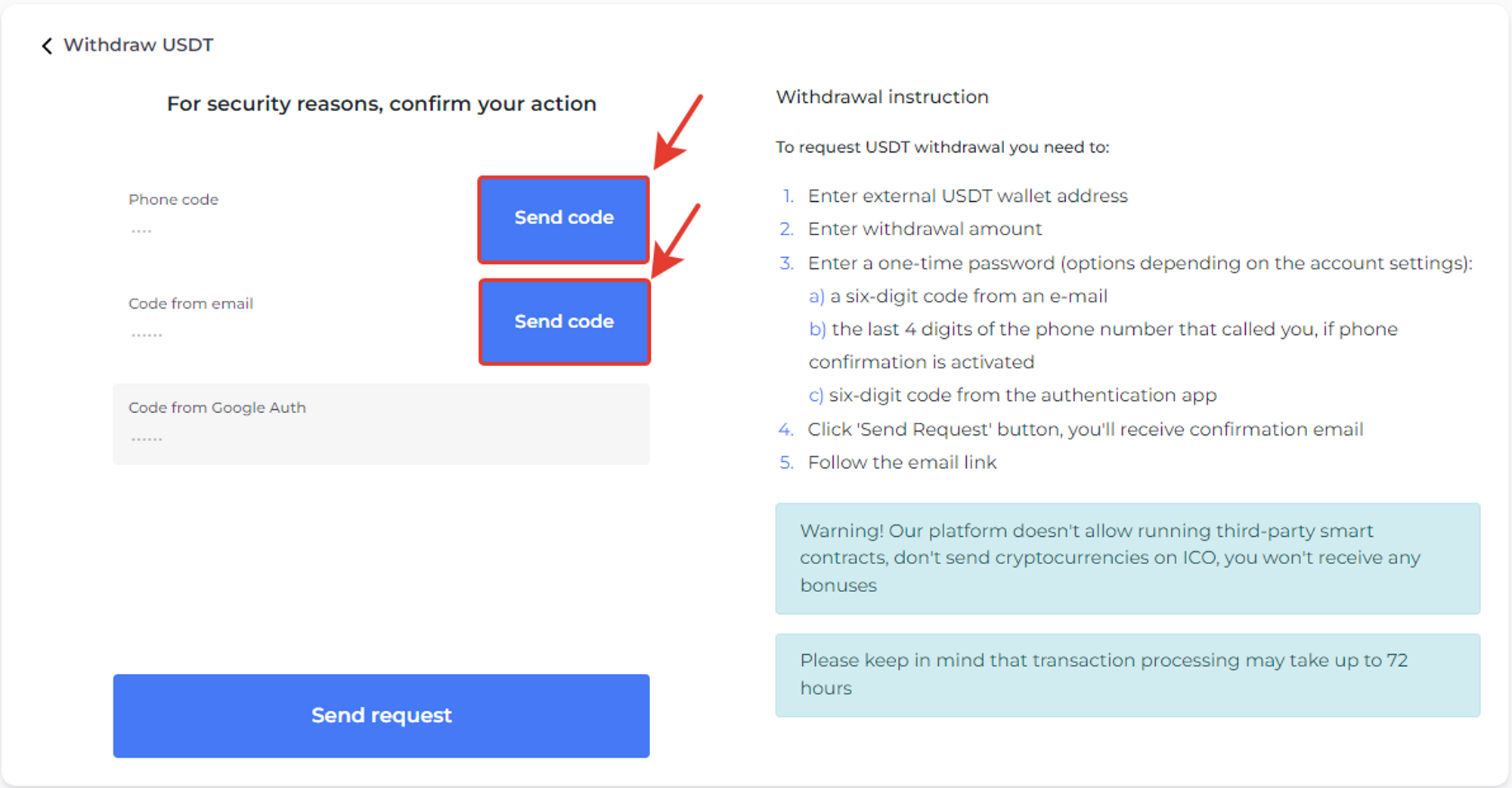 Enter the required codes and click "Send request".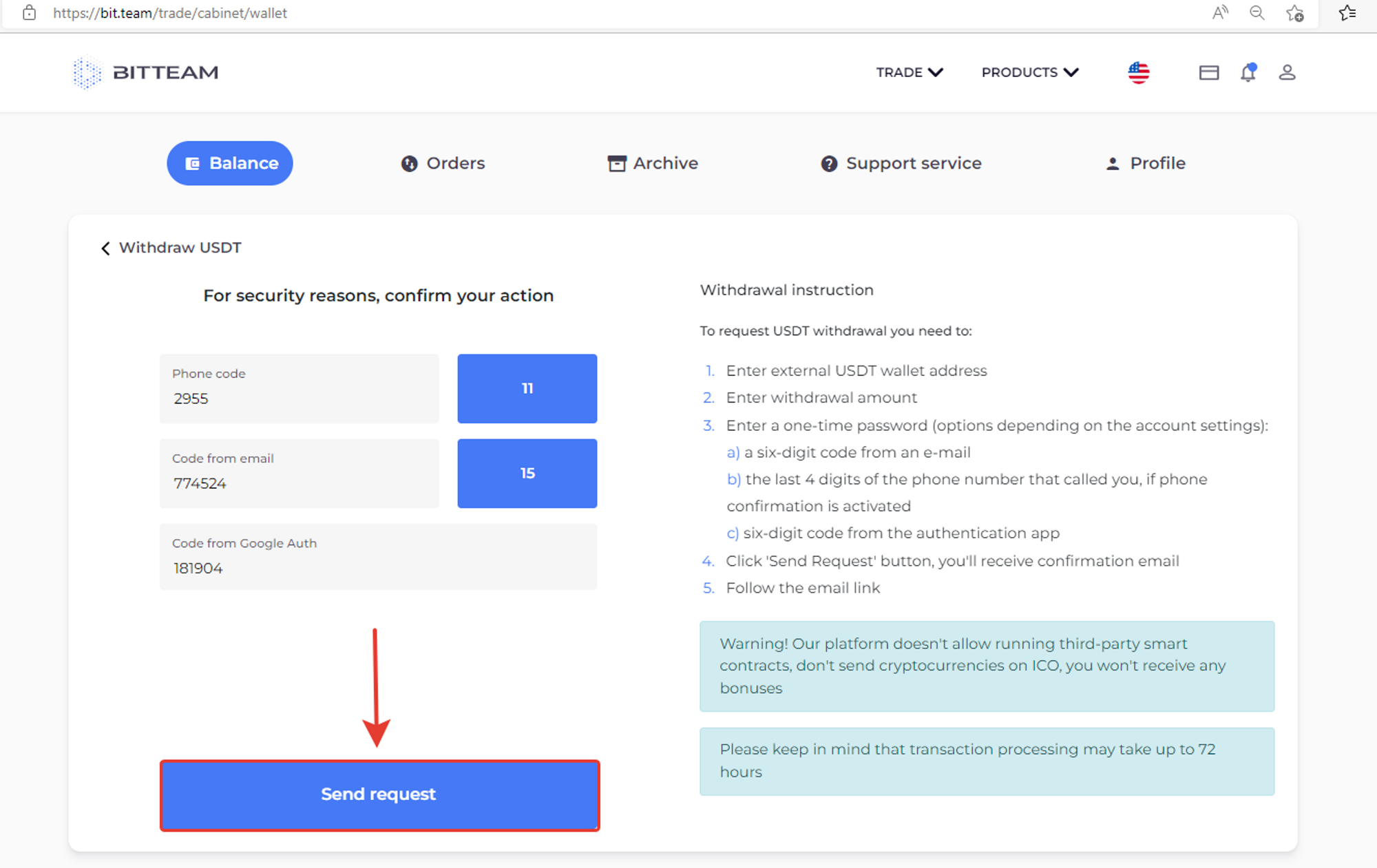 If the application is successful, you will see a corresponding notification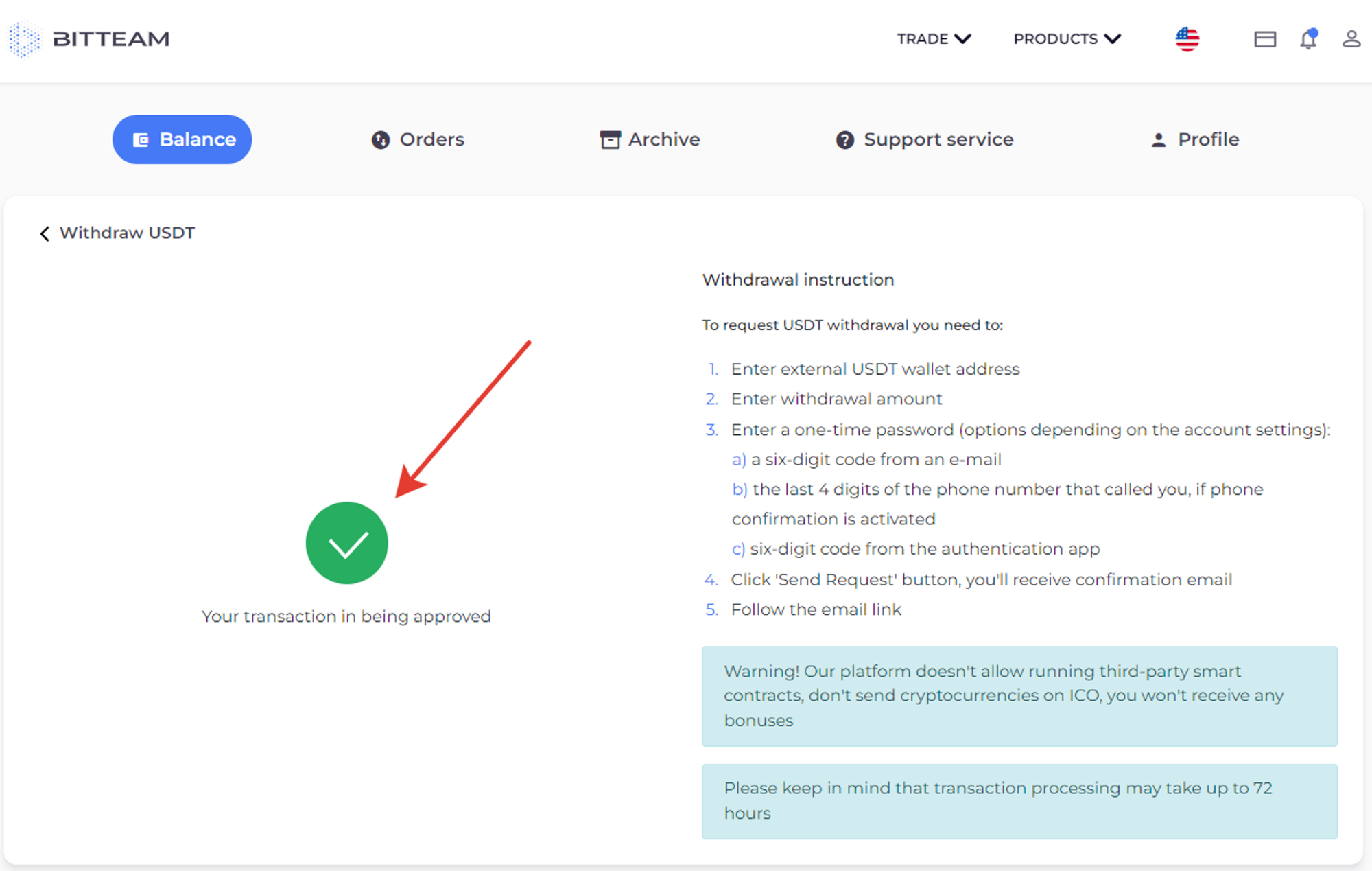 Created -
February 14, 2023 7:17 AM
Updated -
February 14, 2023 6:08 PM