How to top up your account balance on Bit.team
Click the "Profile" icon and select "Account balance"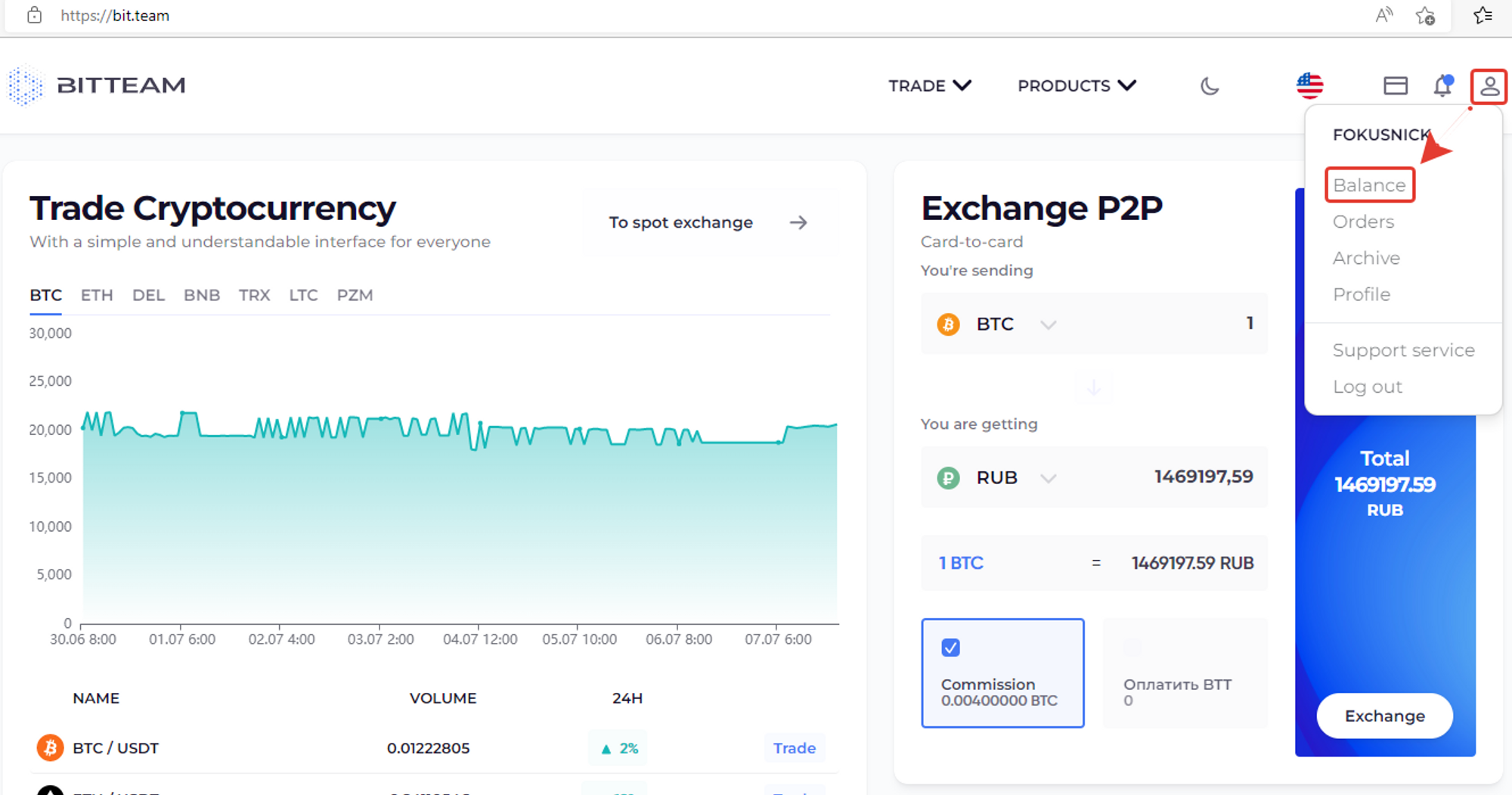 Find the necessary cryptocurrency and click "Deposit"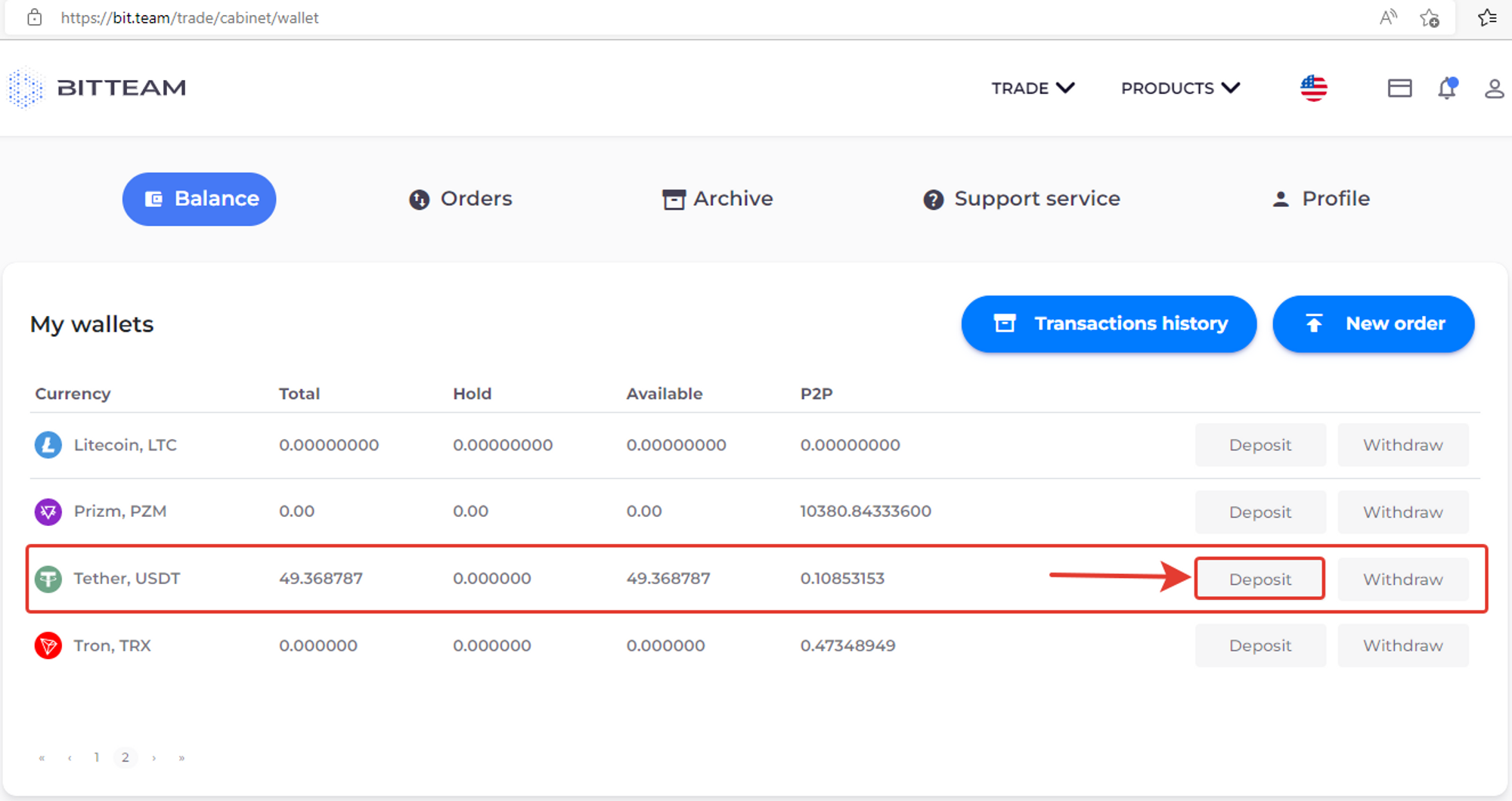 You can top it up in two ways: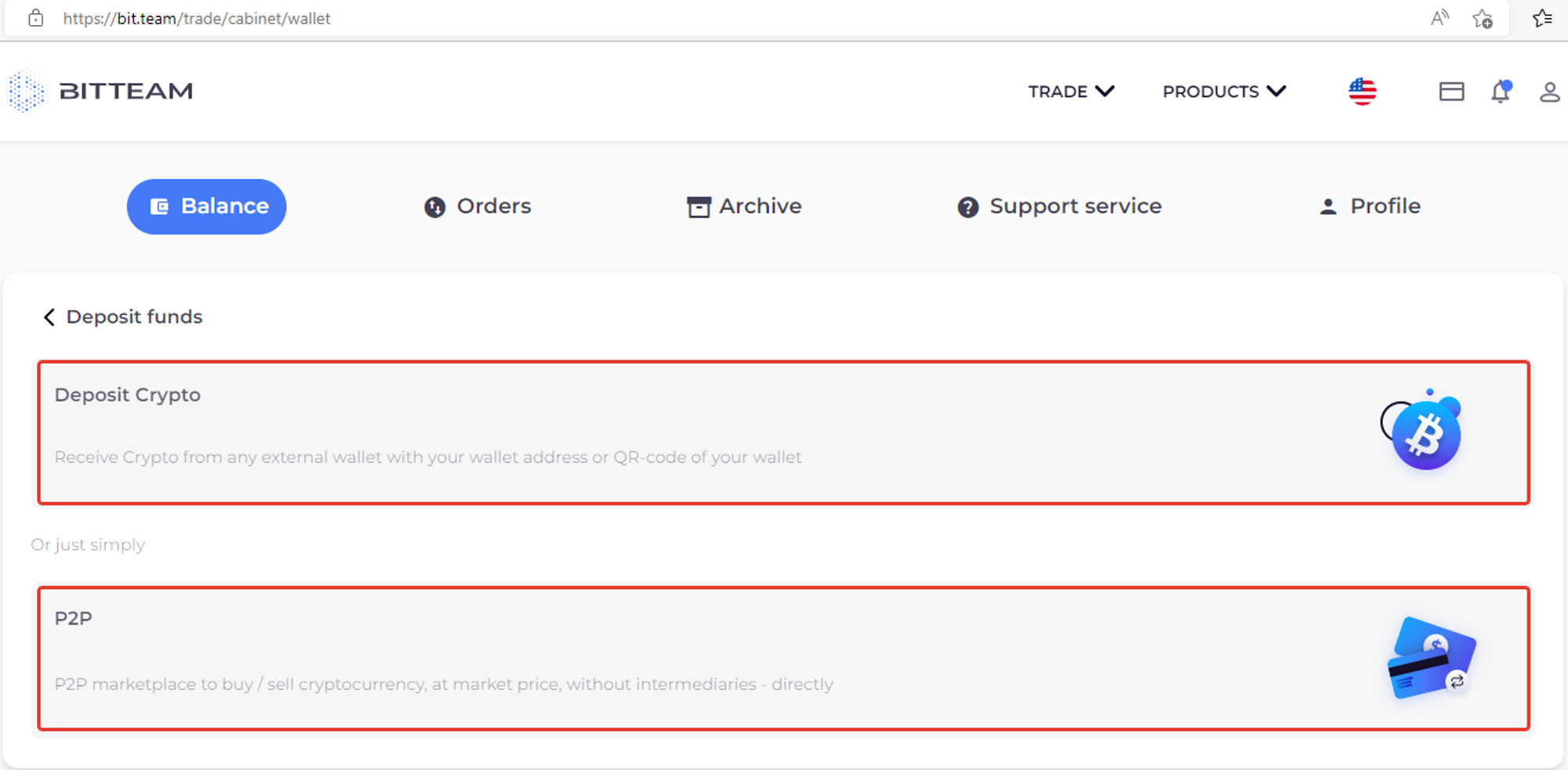 1. With cryptocurrency sent from external wallets.
If you already have any cryptocurrency, you can transfer it to your bit.team wallet.
To do this, read the instructions for replenishing the selected cryptocurrency balance carefully, select the appropriate network, depending on what you are transferring and transfer the cryptocurrency to the wallet address provided by the bit.team exchange.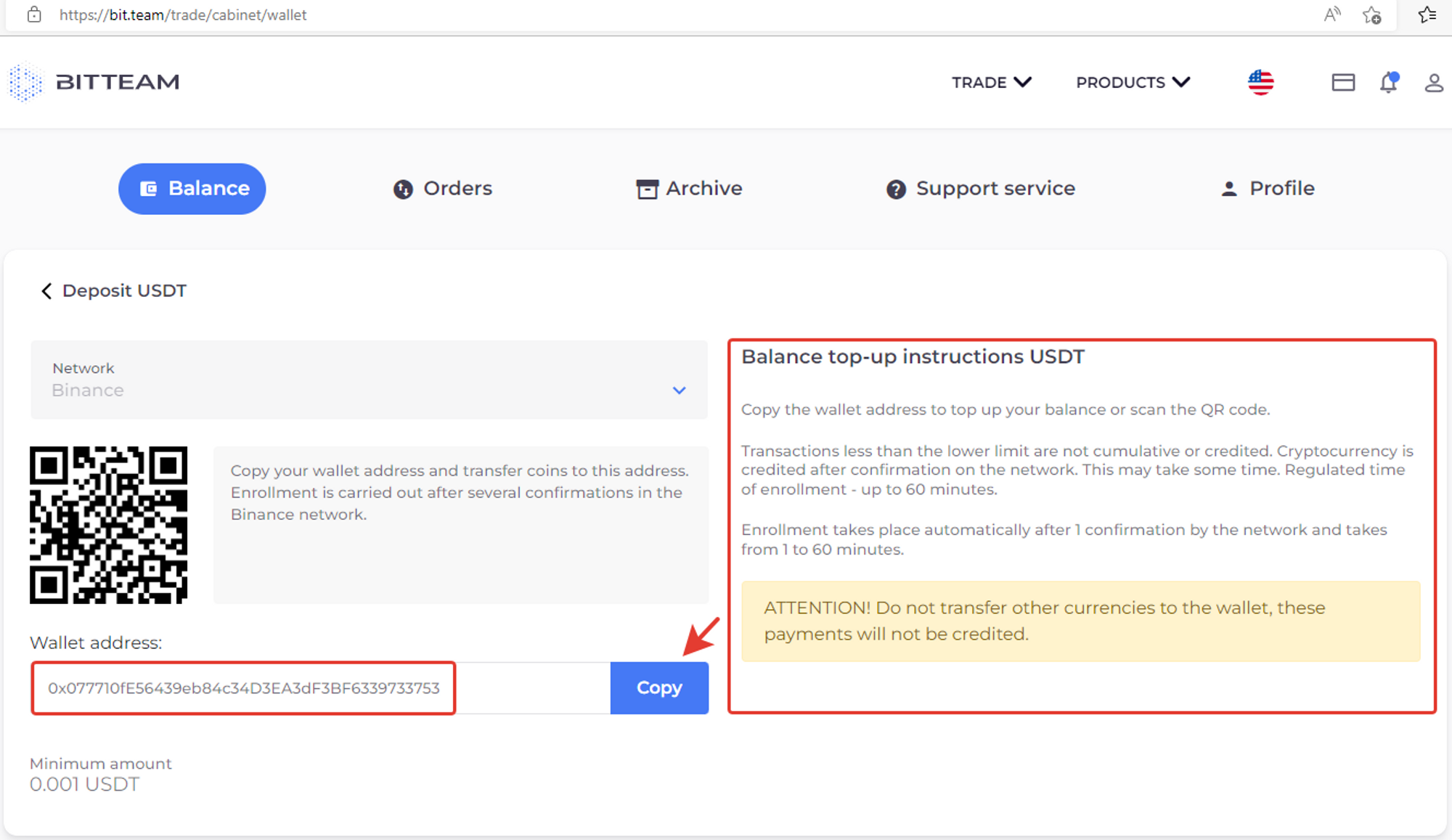 2. Transfer of the purchased cryptocurrency from the P2P platform.

💡 On the P2P exchange, you can purchase cryptocurrency from other users who sell it. To do this, go to the p2p.bit.team website and purchase the necessary cryptocurrency. If necessary, use the instructions.


To move the funds from the P2P to the exchange - enter the amount of cryptocurrency and click "Deposit".



Confirm the transfer, click "Send code" and paste the confirmation code from the mailbox.


Created -
February 14, 2023 7:15 AM
Updated -
February 14, 2023 4:58 PM