After the successful authorization on the exchange - click on the icon of your profile and select "Profile".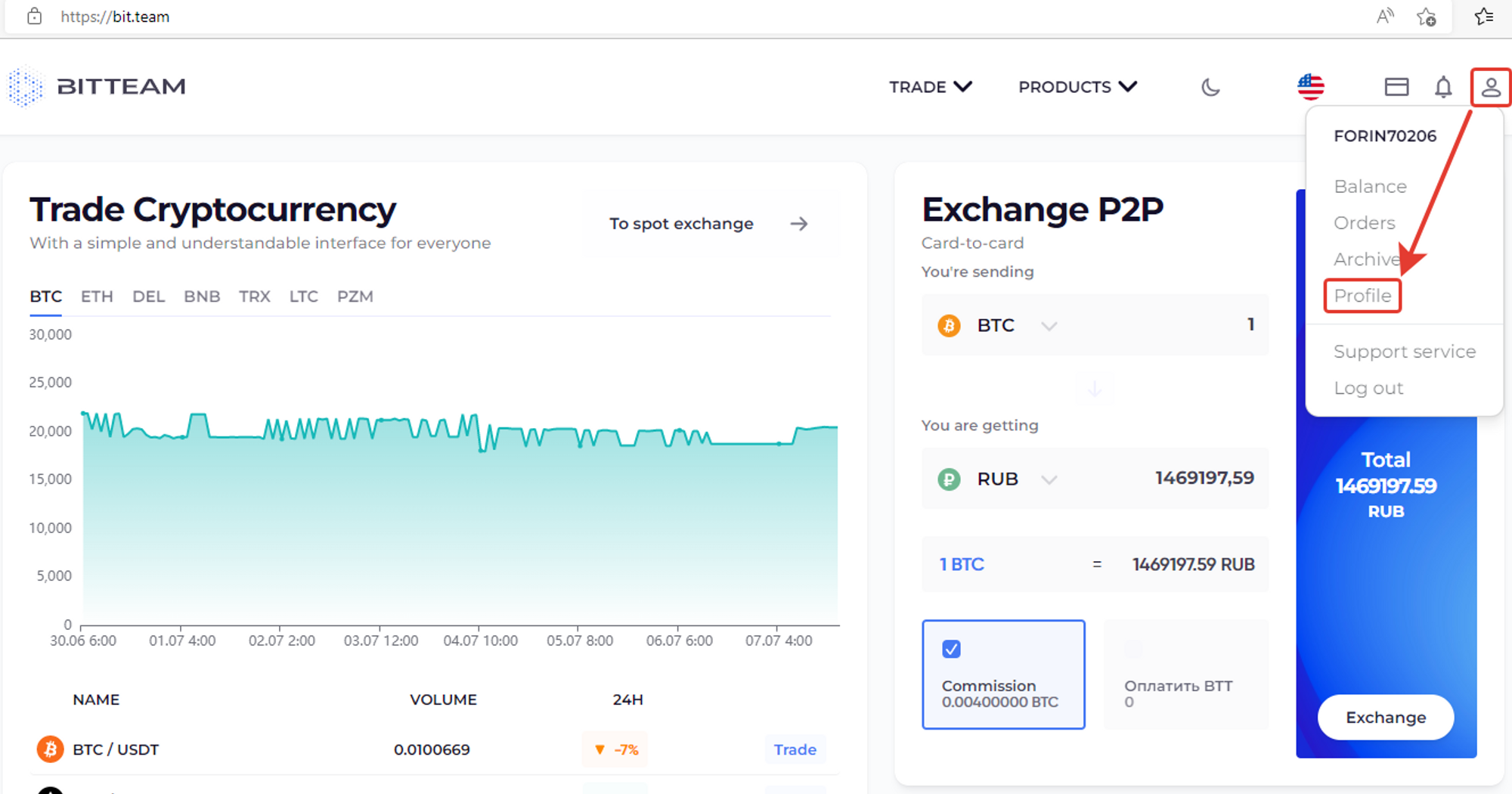 In the profile menu, click "Verification" and select the country of the document issue, as well as the type of document.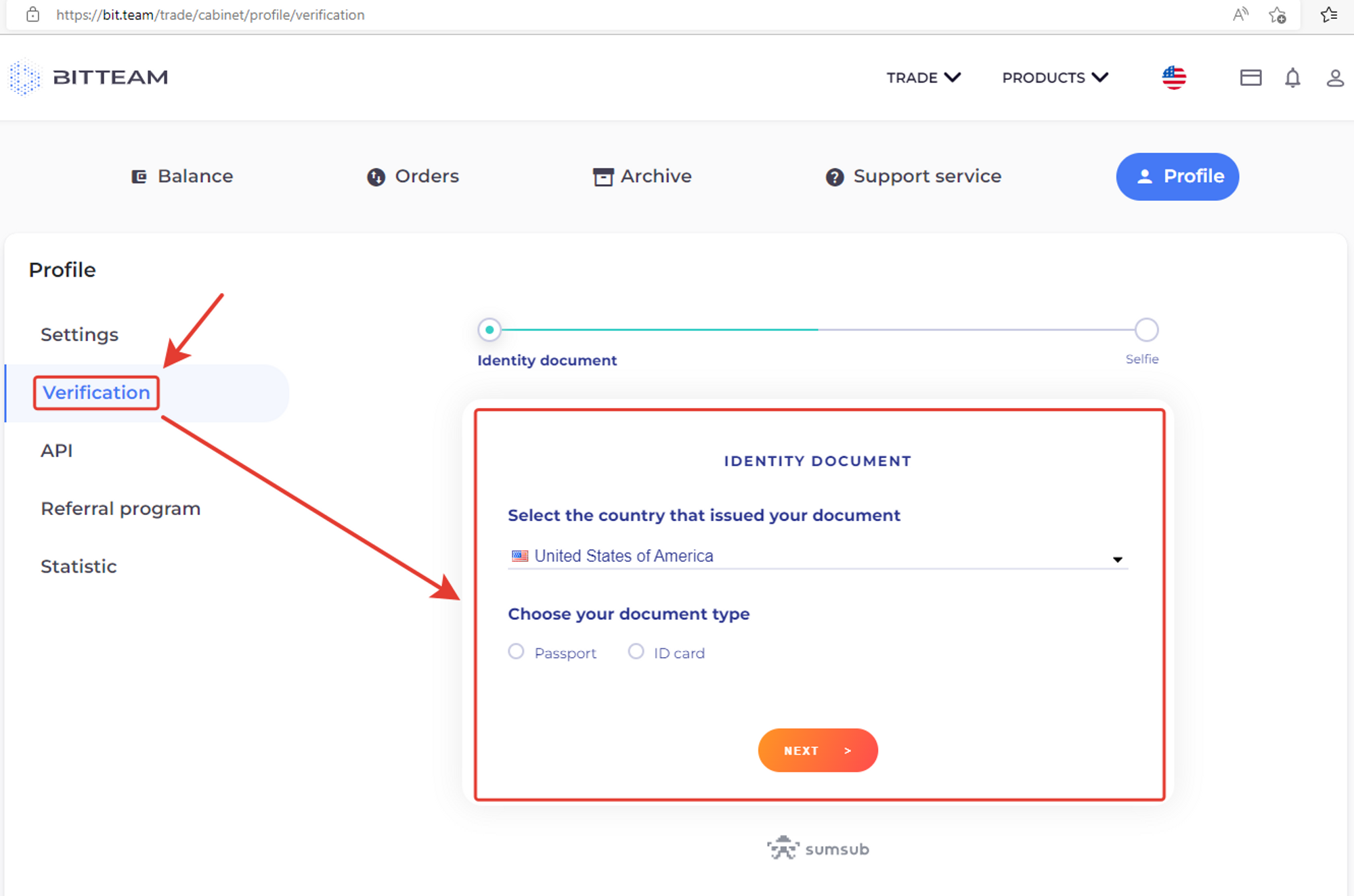 After selecting the document type, attach a photo of it. The picture should be light and clear, as well as uncut (all sides of the document are visible).
- By clicking the "Continue on phone" button, you can upload a photo from your mobile phone.
- After uploading the photo, click "Next step".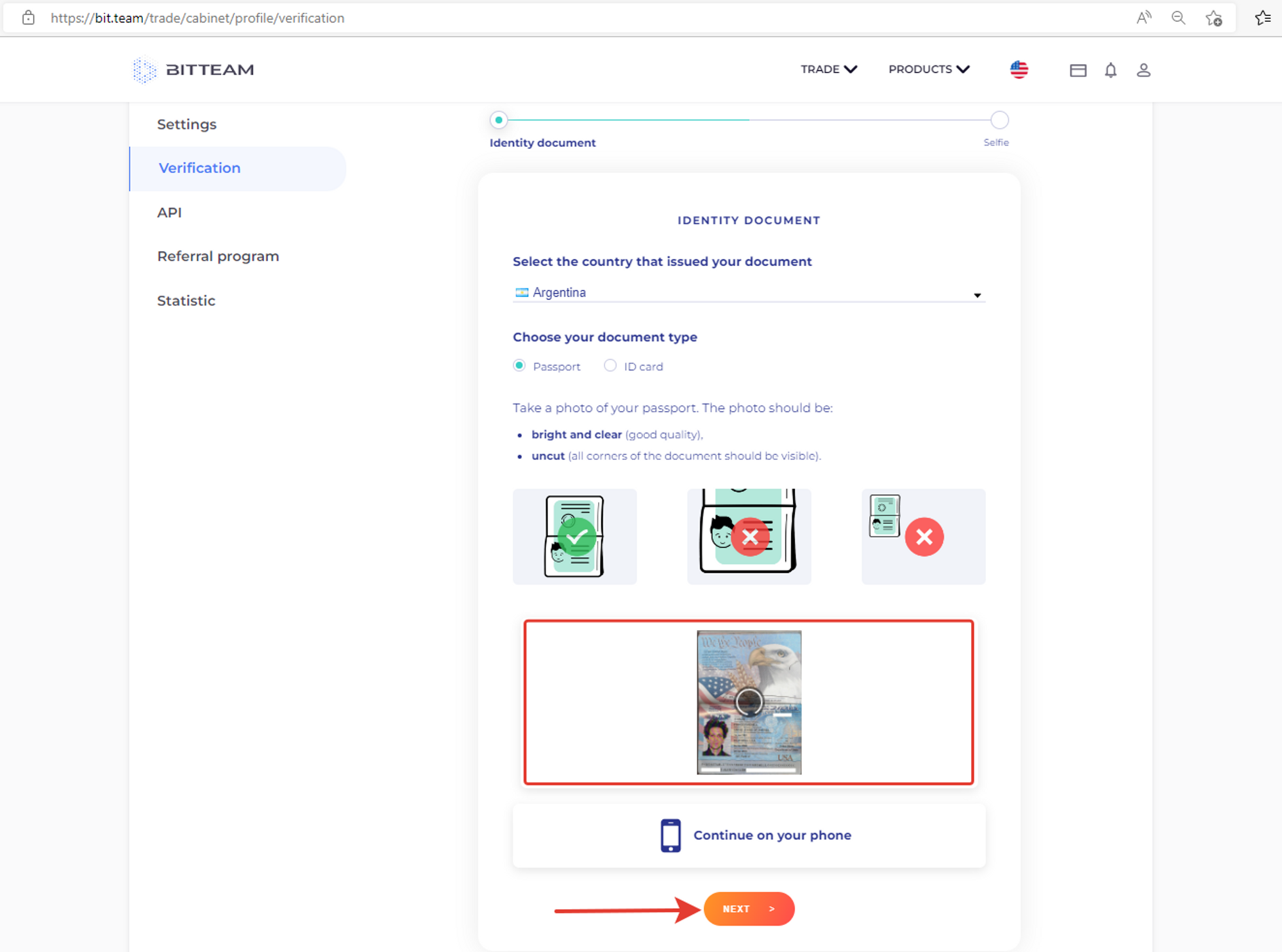 Using the example of an animated character in front of you, you need to take a selfie.
You can also continue on the phone using the mobile phone camera. To do this, click "or continue on the phone"
Click "Start"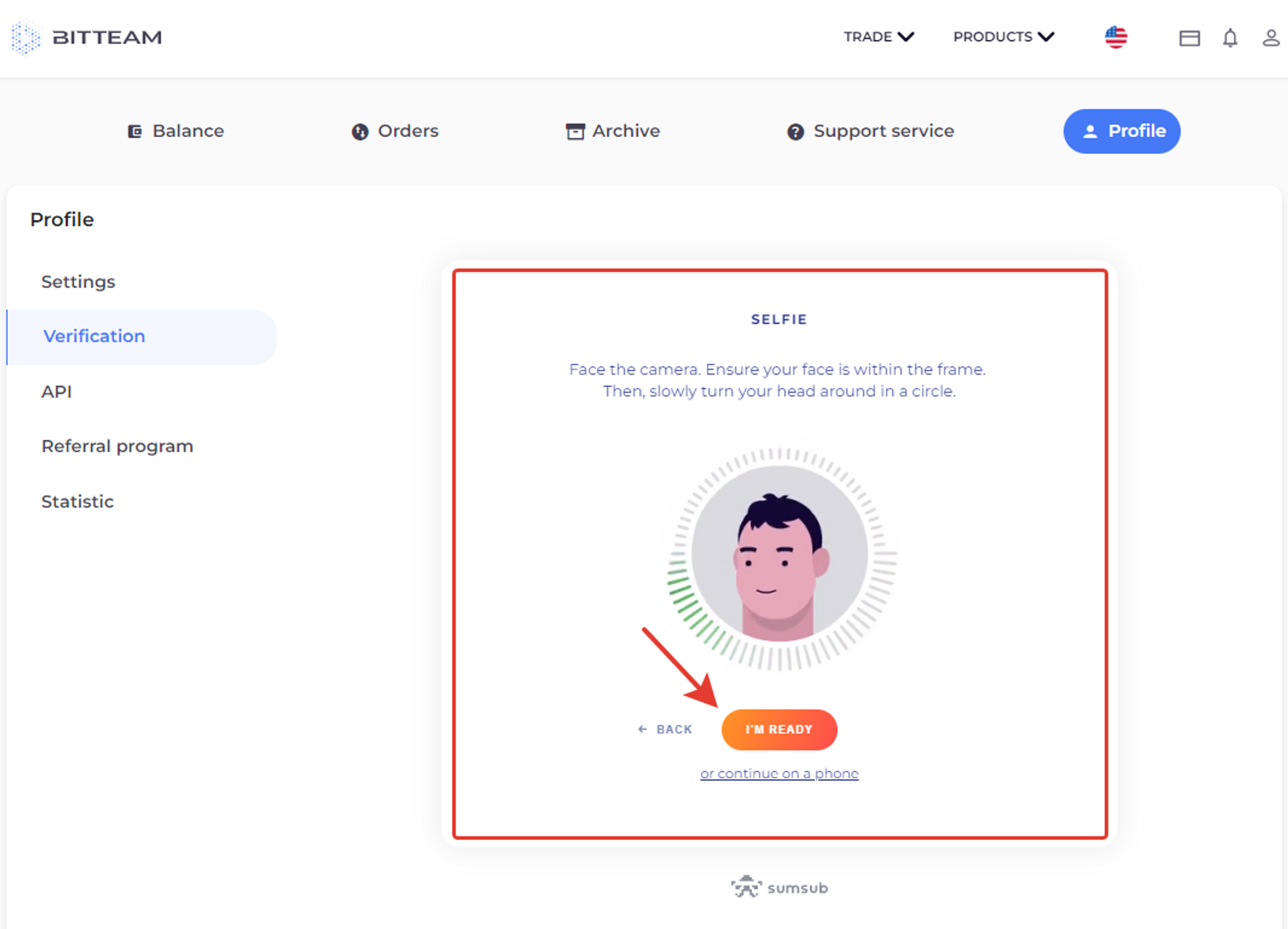 To use the camera, allow its use. Click "Allow".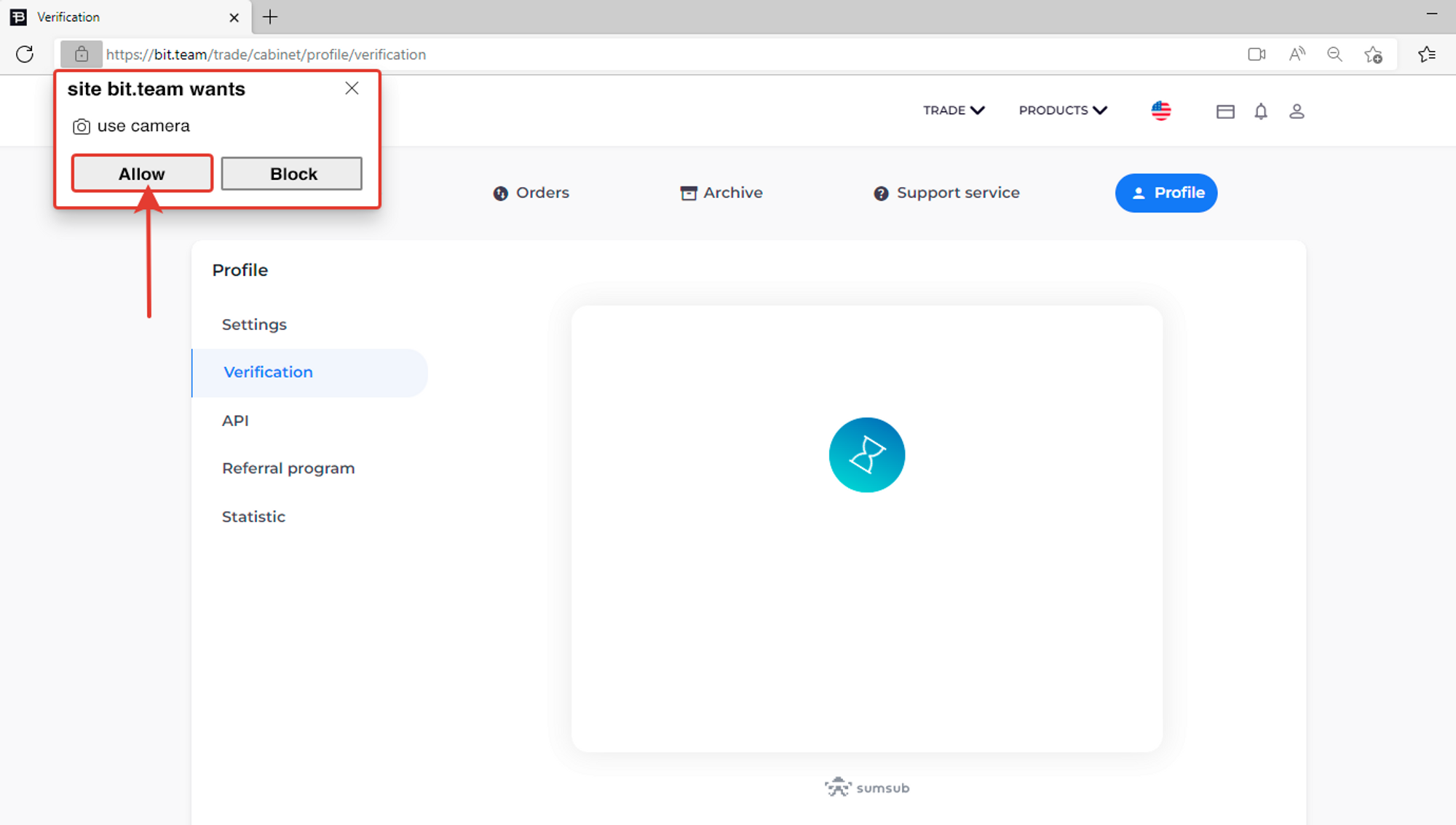 Follow the instructions in front of the camera (Move closer, do not move, Make a rotational movement with your head in a circle ... etc.)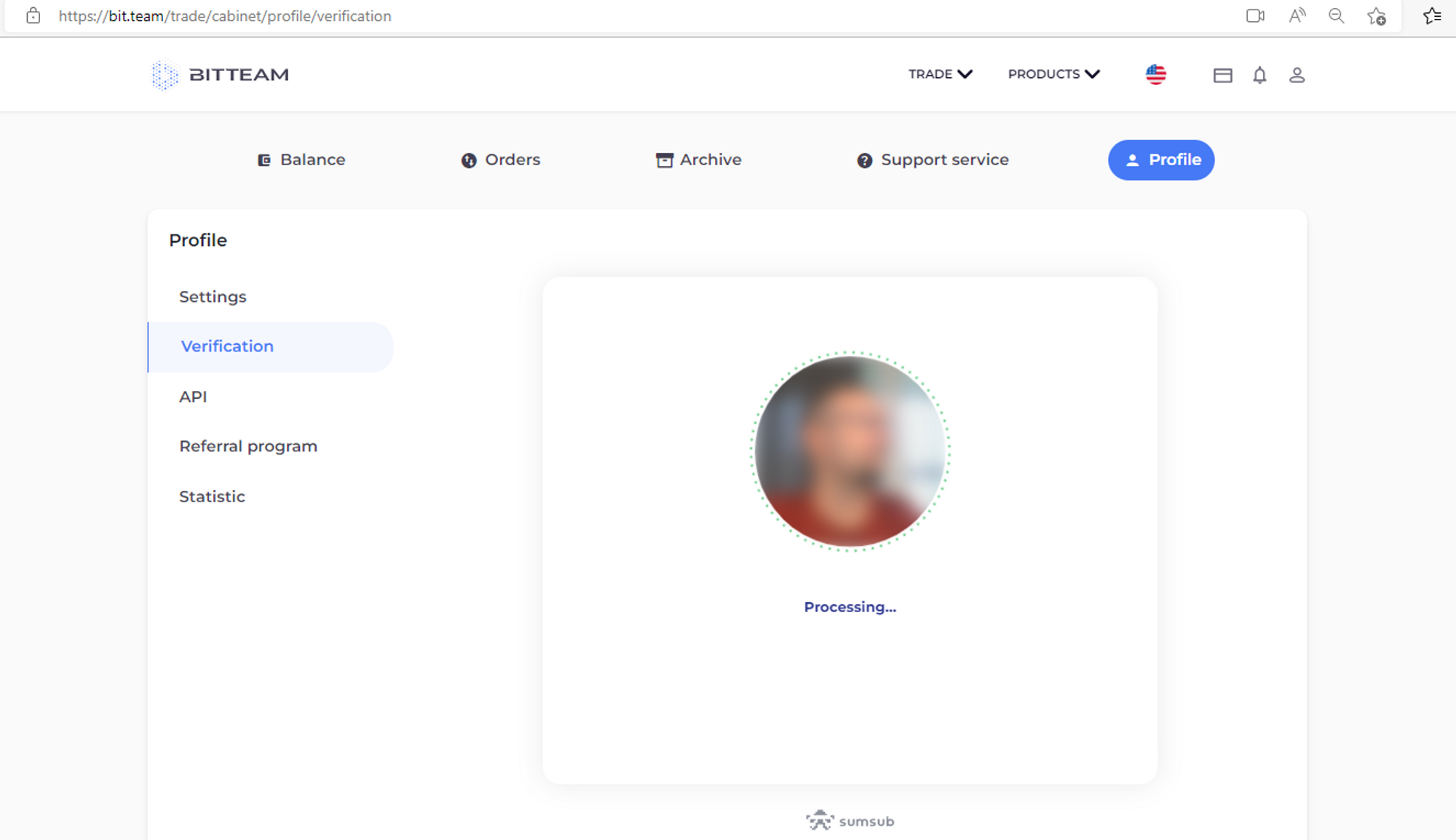 The system will start checking your data after performing all the necessary actions.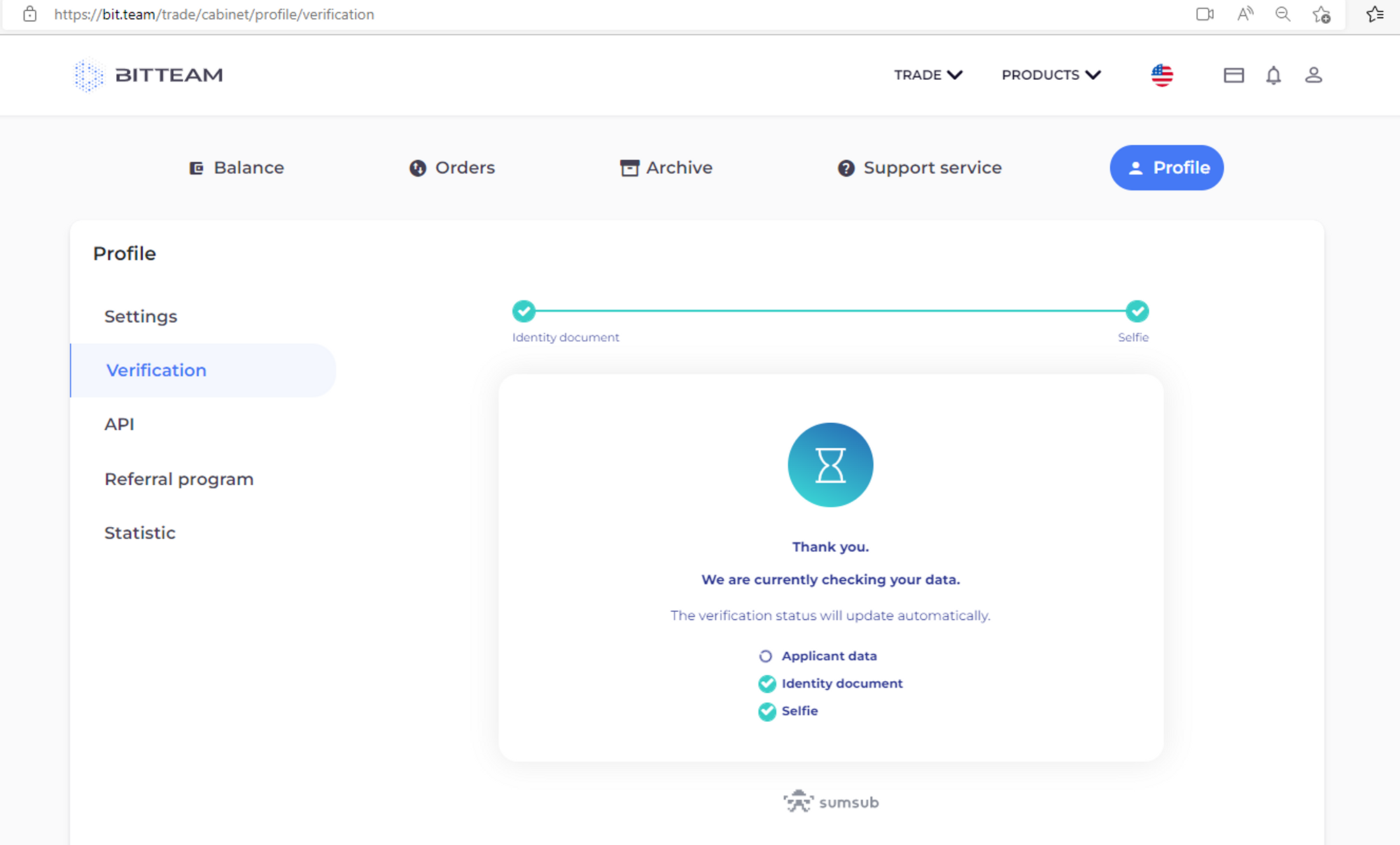 If the verification procedure is successful, you will receive a notification and the "Confirmed" status will appear in the "Verification" section.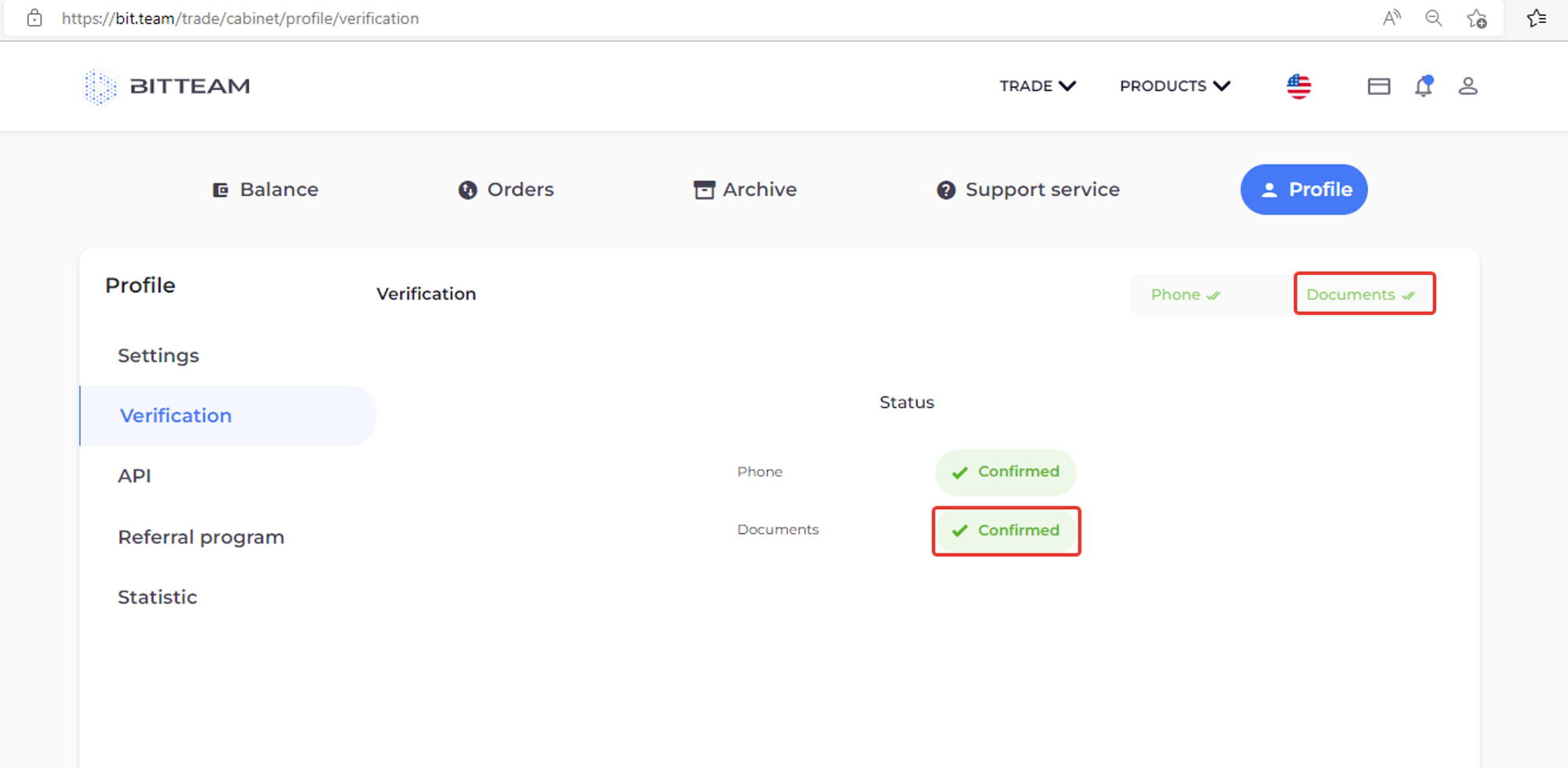 Now, confirm your phone number in the "Verification" section. And you will be able to use SMS to confirm the withdrawal, as well as to restore access to your account.
In the "Settings" section, activate the "Use phone to confirm output" slider.

In addition to using SMS to confirm the output, you can additionally use 2fa to confirm it. To do this, activate the corresponding slider in the "Settings" section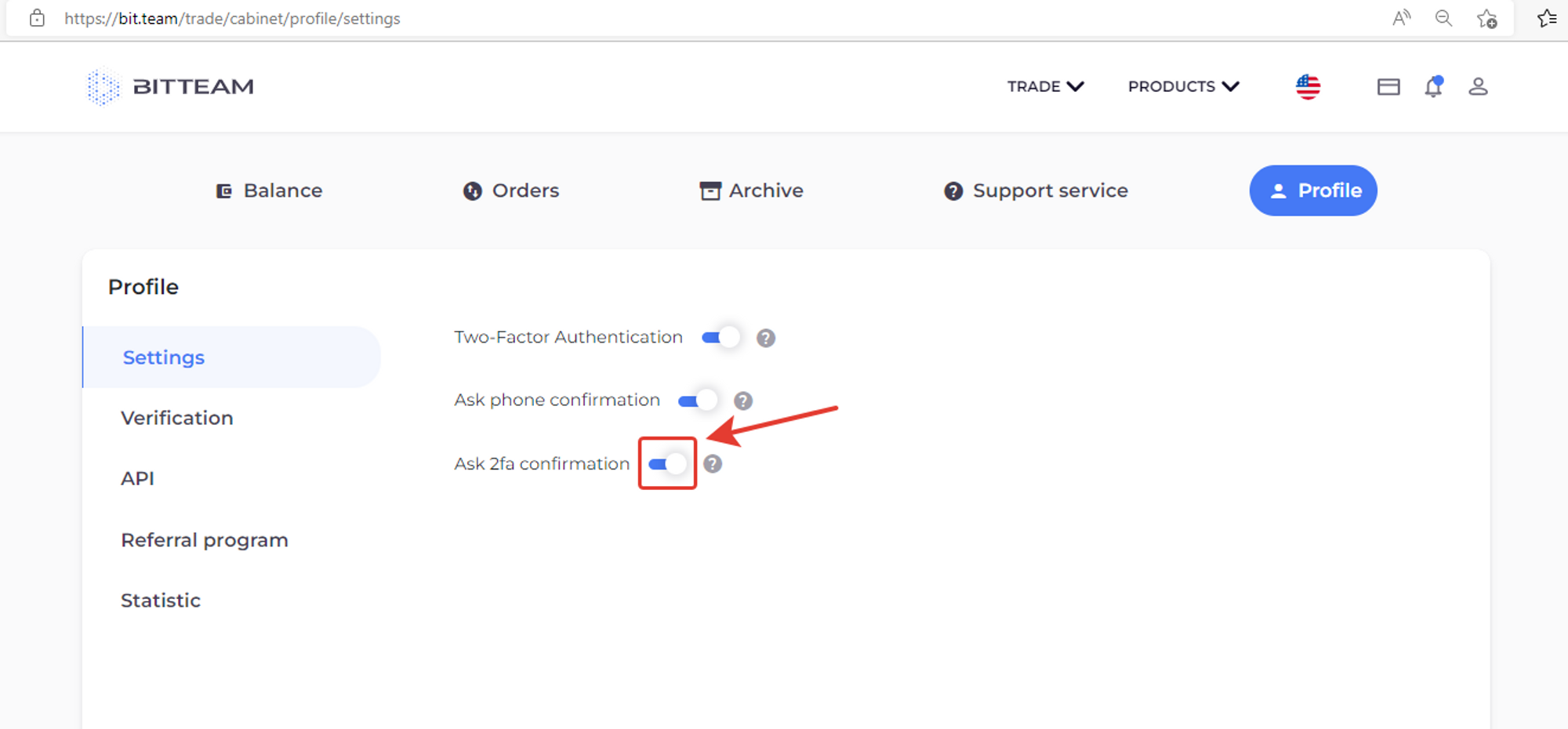 Created -
February 13, 2023 6:38 PM
Updated -
February 14, 2023 1:06 PM