Restoring two-factor authorization on Bit.team website
If you have lost access to the Google Authenticator mobile App and are unable to enter the verification code from this App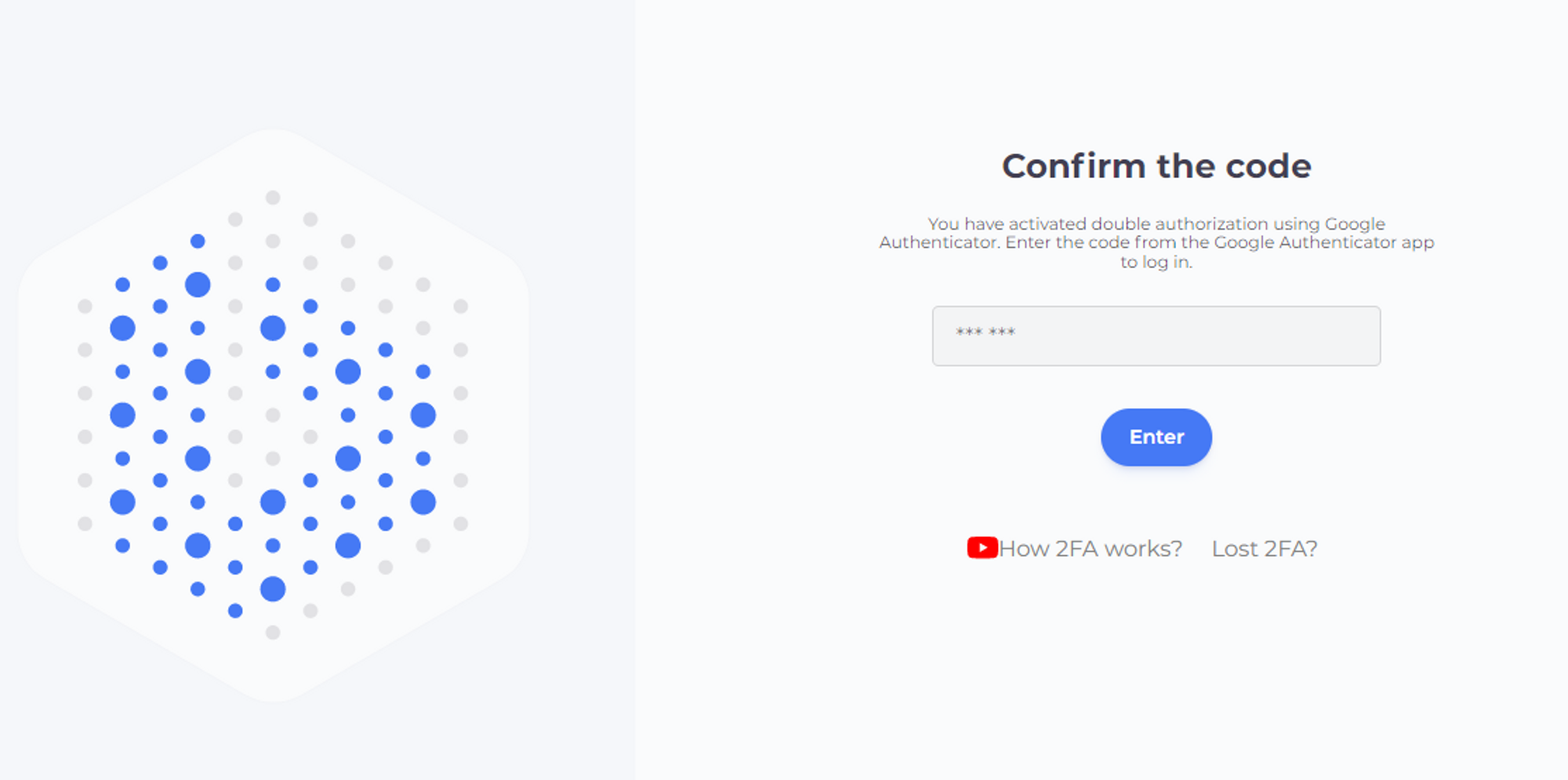 Then you need to find the code that you saved during the installation of Google 2FA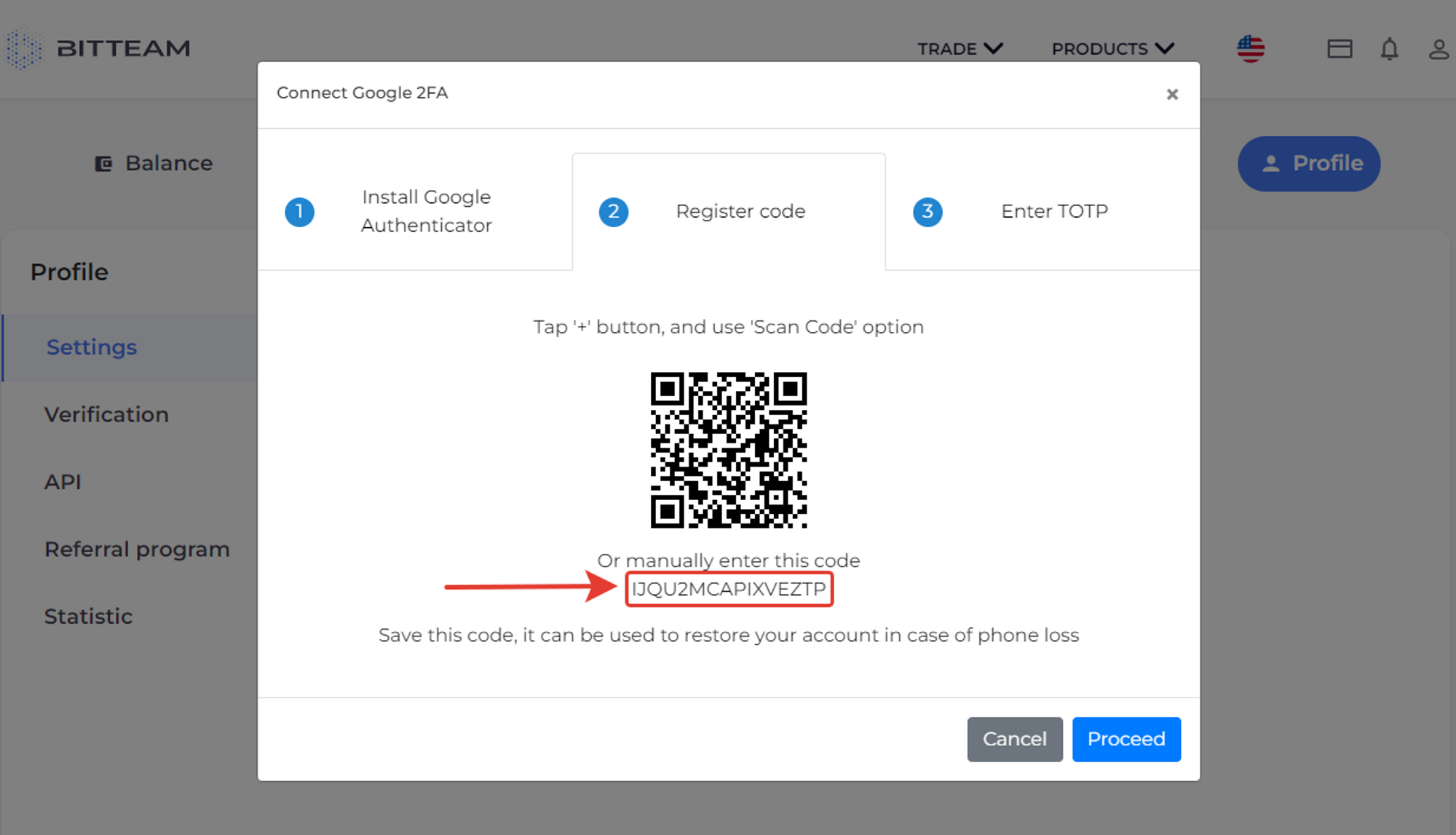 This code should be entered manually in the Google Authenticator App by clicking "+" in the App and selecting "Enter the setup key".
Fill in the "account name" and in "Key type" drop-down box, select "By time". Click "add", and the codes for logging to the bit.team platform will be sent to your the new mobile device.
If you can't find the configuration code, then contact the support service by sending your request to the email [email protected] . It is important to send the request from the email that you used when logging in to the website. In the subject of the letter, specify "Request for access restoration", and in the the letter itself, describe your account balance, recent transactions, dates and devices from which you entered the platform. In addition, if your account is verified, you must immediately provide your phone number and passport details. The most detailed information will be able to speed up the processing of your request, but it will still take not less than 5 working days from the date of the request.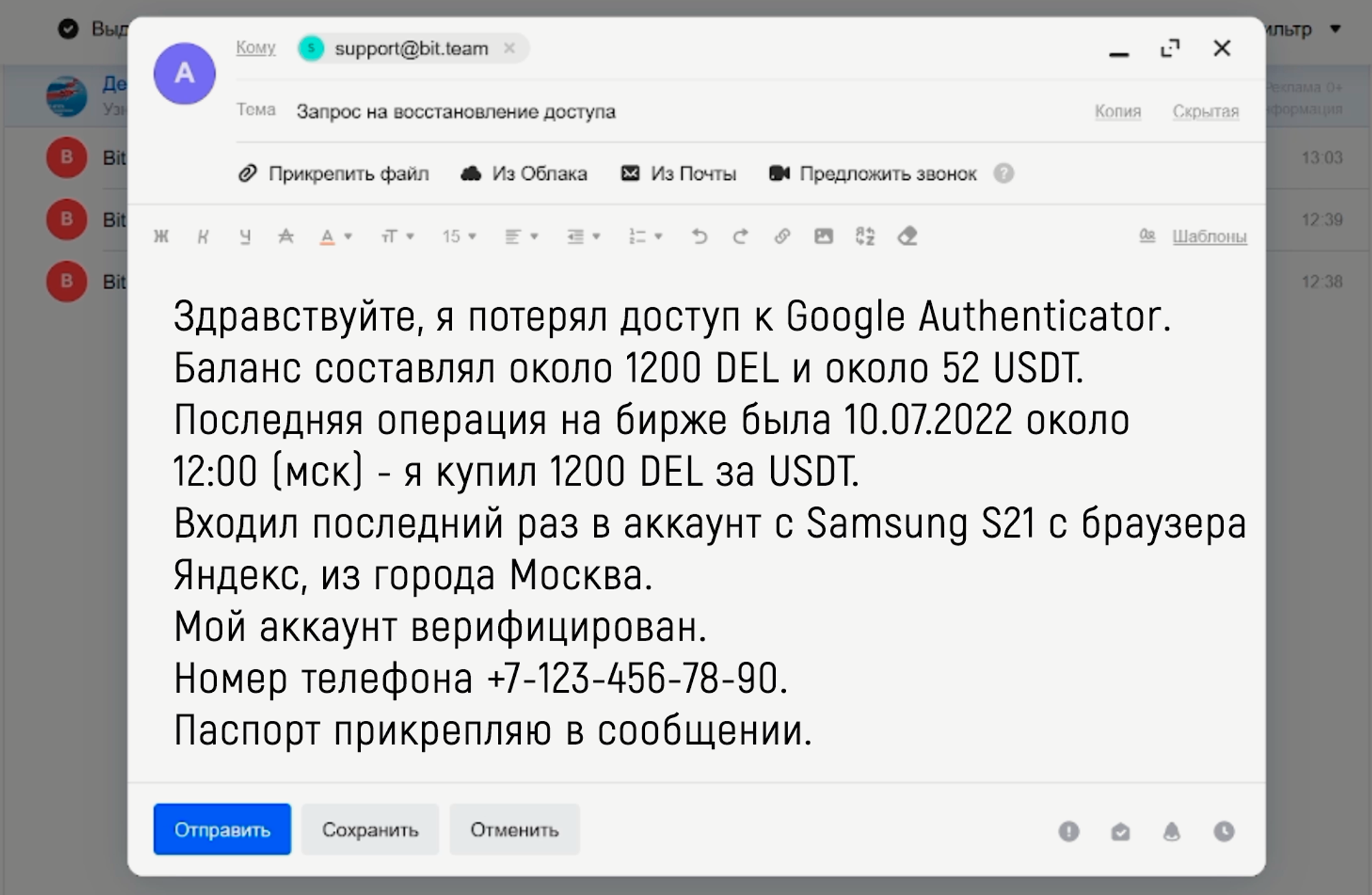 Created -
February 14, 2023 6:35 AM