Bit.team Personal Account Review
The home page of the bit.team exchange contains three main modules:
1. Exchange terminal;
Trading cryptocurrency pairs.
2. P2P exchange;
Cryptocurrency and fiat money exchanger. The platform acts as a guarantor in transactions.
3. NFT-marketplace.
A board for orders where you can buy and sell NFTs created on the DecimalChain blockchain.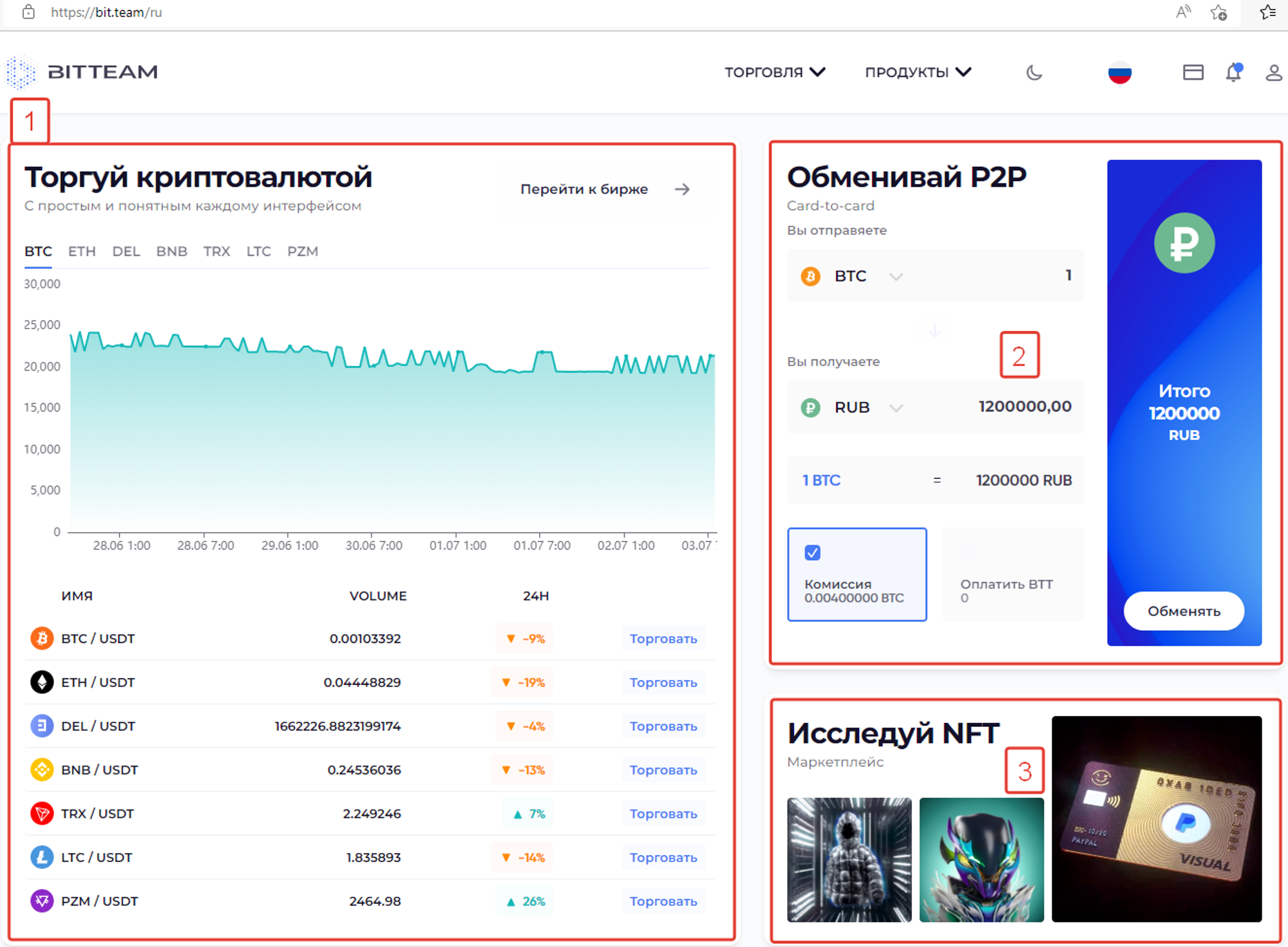 Once you have successful logged in to the exchange, click on the icon of your profile.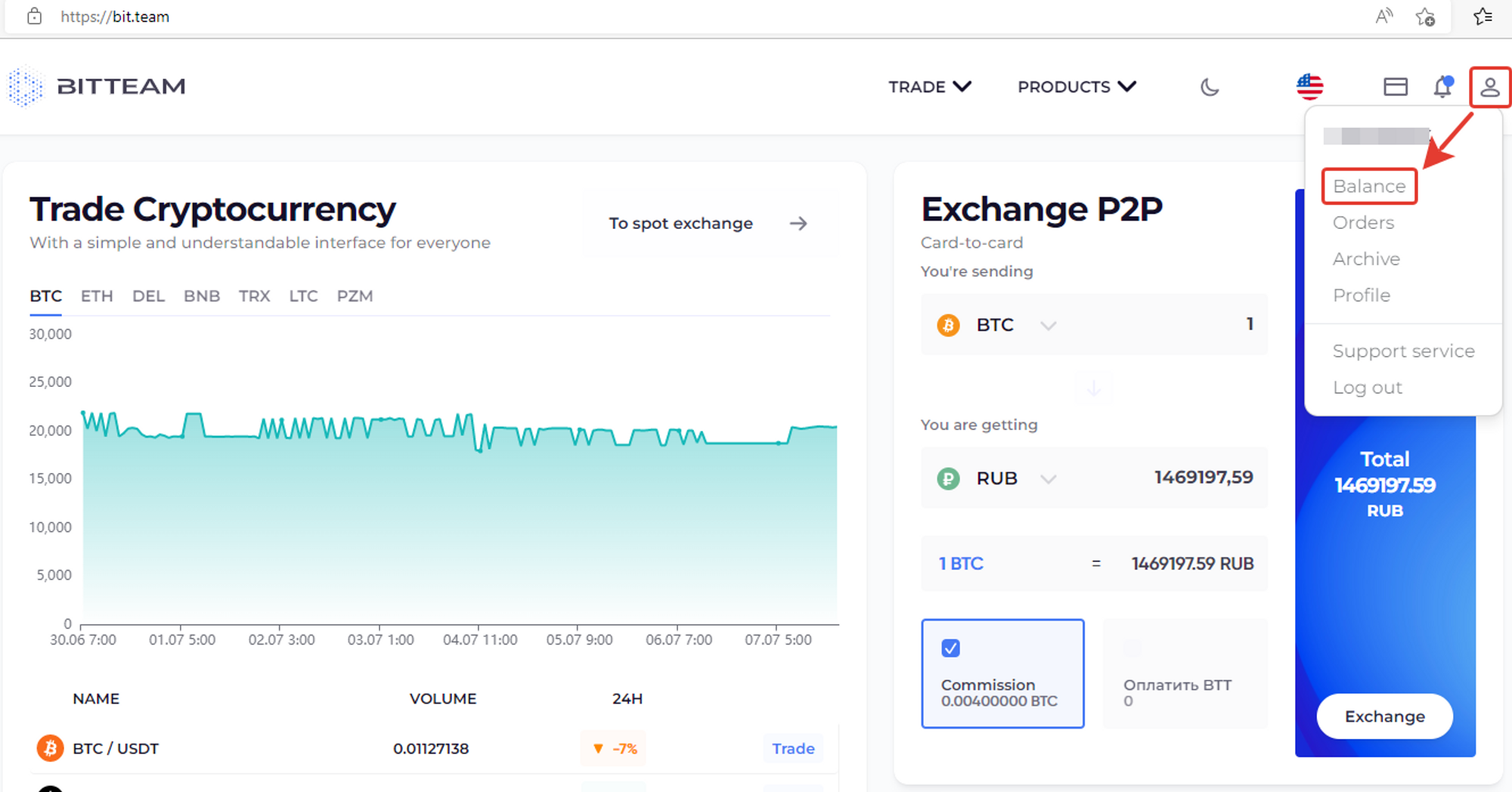 The main sections of your personal account you see in front of you:
Account balance
Here are the current account balances of your cryptocurrency assets. They can be transferred from the P2P exchange, replenished and withdrawn. The "Transaction History" and "Create Order" buttons are available.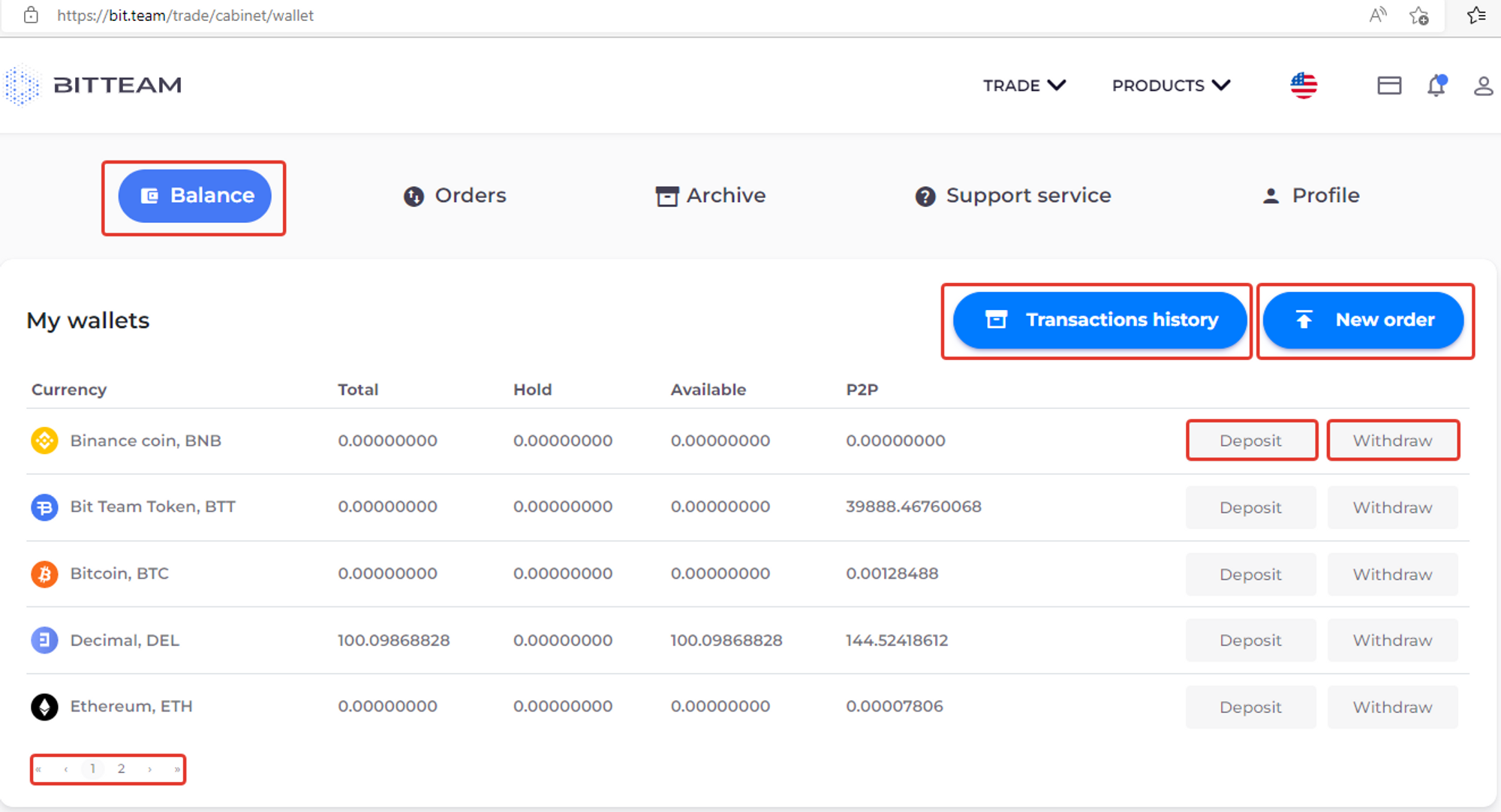 Orders
In this section, the entire history of orders is available to you, including "active", "closed" and "canceled". By clicking on the corresponding buttons, you can switch the table of values. In addition, you can cancel all orders in all pairs by pressing the button of the same name.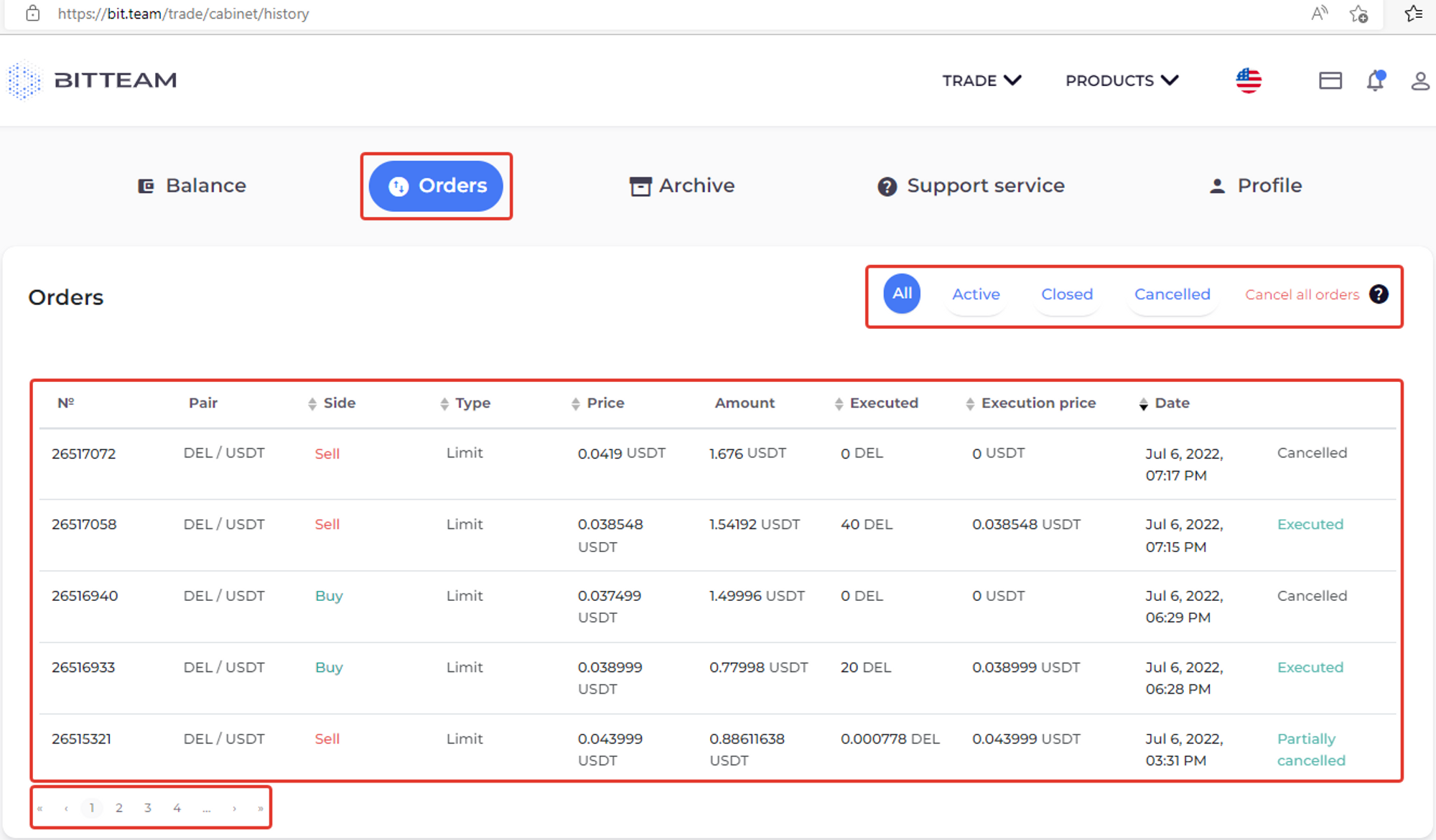 History
All operations in the history can be filtered by type: "Transactions", "Deals", "Rewards".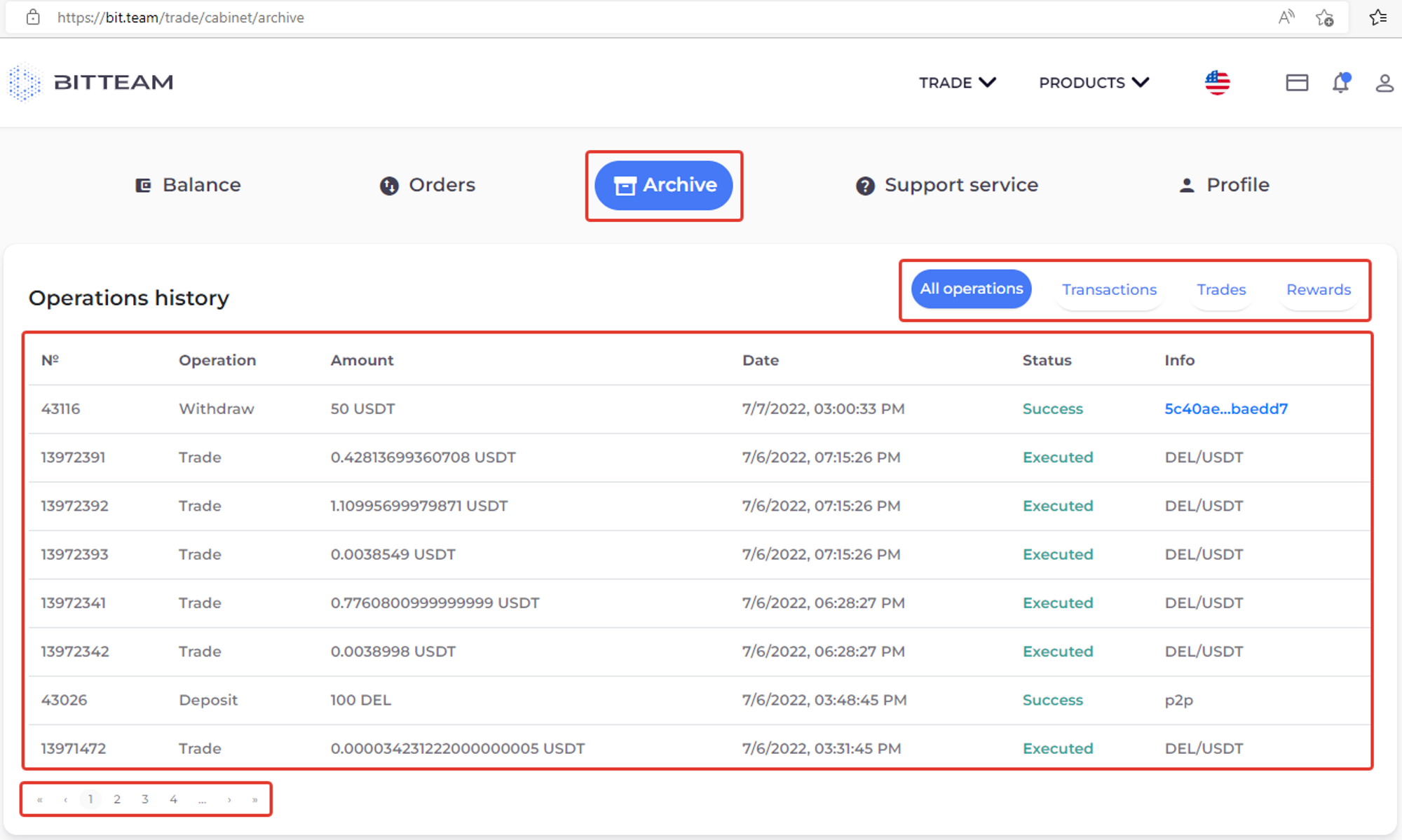 Support Service
In this section, you can contact the support service by creating a "New Ticket".
In the first steps, you need to select a category of appeal.

Profile
This section displays all the necessary settings and data of your account.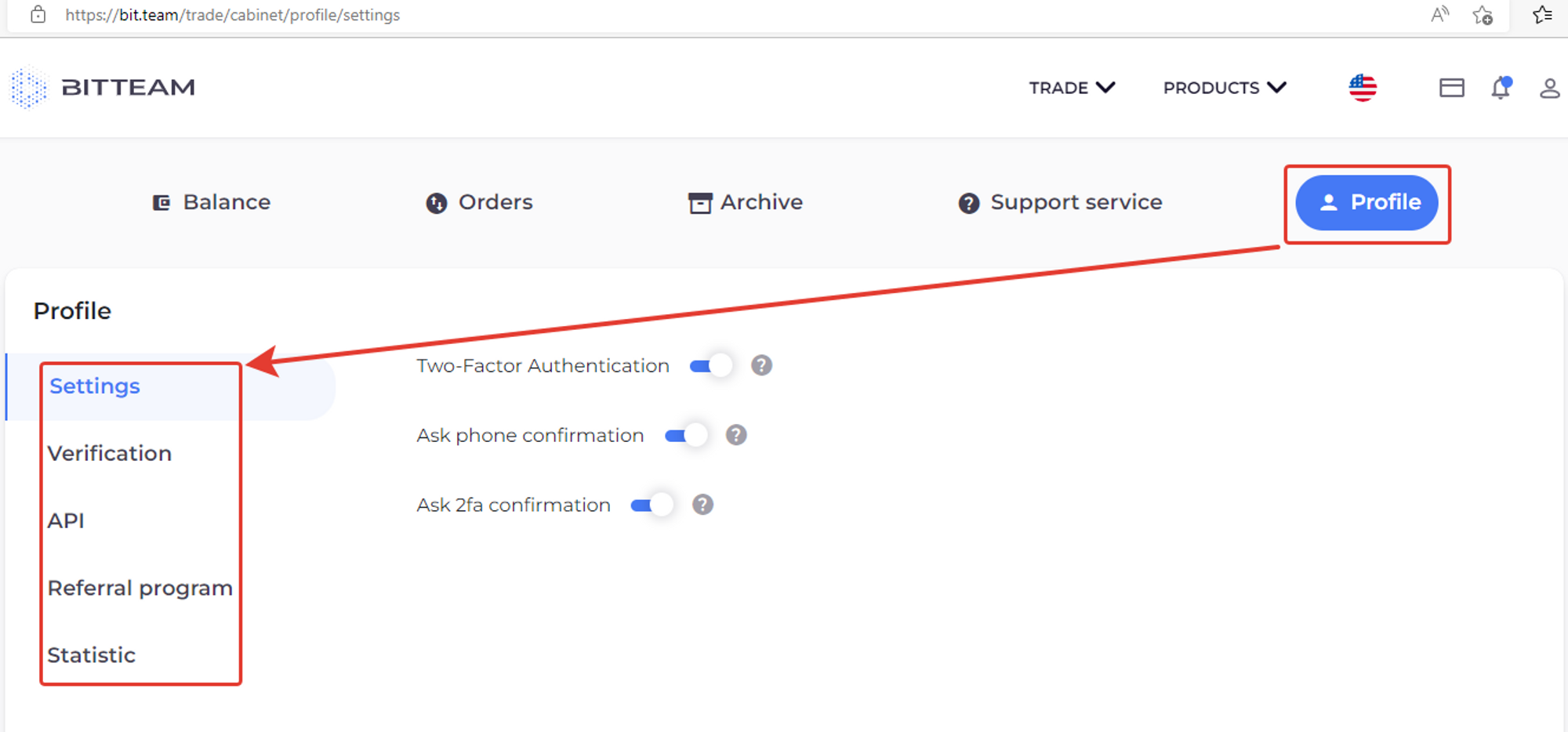 Settings
Here you can activate and deactivate:
Two-factor authorization
Use the phone to confirm the withdrawal
Use 2fa to confirm the withdrawal
Verification
Shows the confirmation status of your data.
API
Enables to create an API key for integrating the bit.team exchange with third-party platforms and Applications.
Affiliate Program
Provides an opportunity for you to use a referral link to invite new users. You will receive rewards for transactions made by these users. This reward will be displayed in the history of operations on the page.
Statistics
In this section, you can view information on the trading volume of your account.

Created -
February 12, 2023 10:35 AM
Updated -
February 14, 2023 6:19 PM