To create an application for the withdrawal of cryptocurrency, you need to click on the menu icon in the upper right corner of the site and go to the Balance section.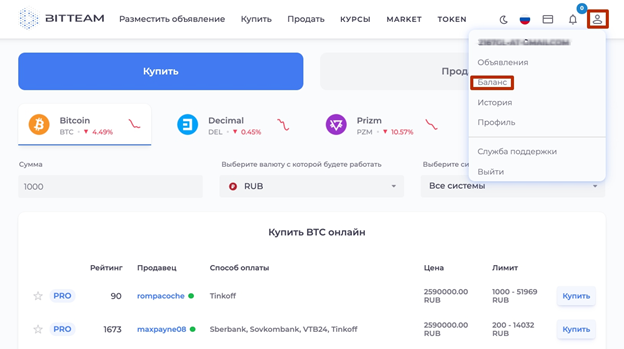 Next, next to the withdrawn cryptocurrency, click the "Withdraw" link and on a new page.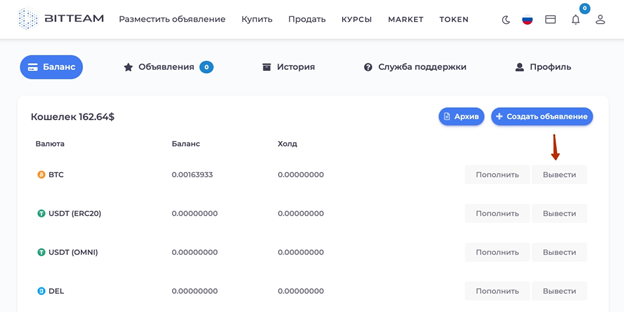 Paste the address of the external cryptocurrency wallet where you are going to withdraw it. Next, enter the amount minus the service commission (enter the value taking into account that the commission is not included in the withdrawal amount). After that, click the "Create" button and an email will be sent to you with a link to confirm the withdrawal.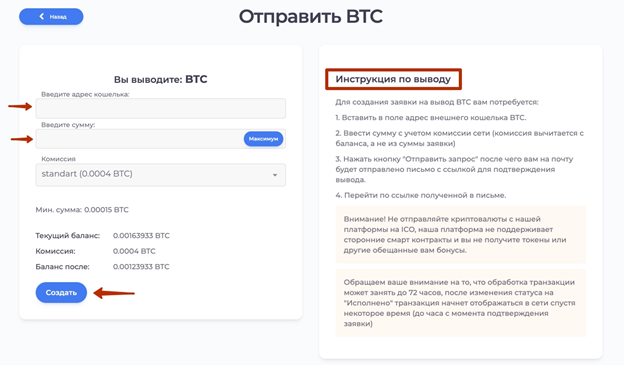 You need to find the letter (check the spam folder as well) and Follow the link received in the letter. You will see a notification about the successful operation.

Created -
February 11, 2023 4:01 PM
Updated -
February 13, 2023 5:03 PM