How to top up the balance of your personal account on the Bit.team website?
To top up your balance, you need to enter your personal account by clicking on the corresponding icon in the upper right part of the site, and select "Balance".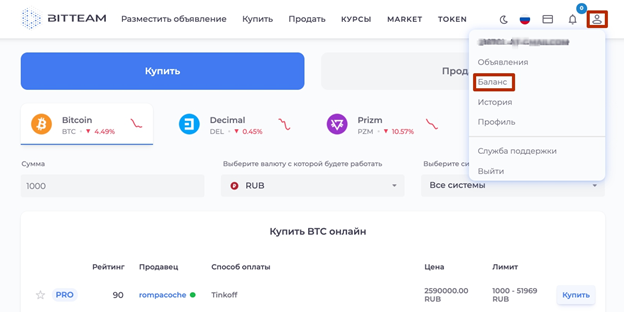 Here you will see your wallet and available balance corresponding to the cryptocurrency.
Choose a cryptocurrency and click the top up button.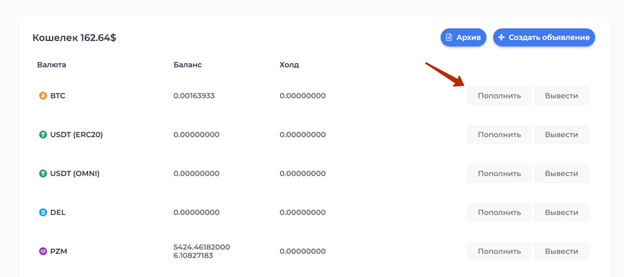 You will be taken to a page with your wallet address. You need to copy it or read the QR code.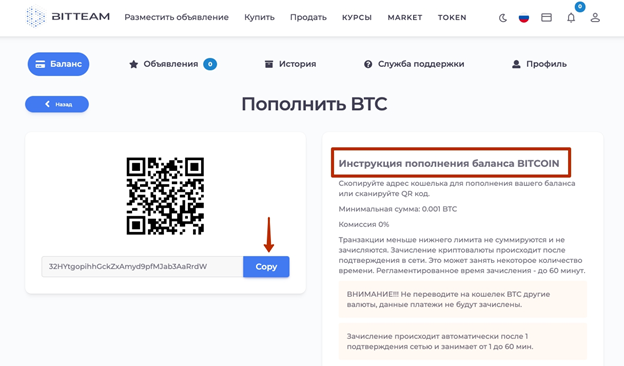 Transfer this cryptocurrency to this address. Accruals are carried out after several confirmations on the blockchain network. And pay attention to the regulated time of enrollment.
Another way to replenish the balance is to create an advertisement for the purchase of cryptocurrency through the appropriate section in the header of the site. And if you want to replenish the balance of your personal account in the fastest way, click on the "Buy" item. Choose an ad from the relevant sections of the cryptocurrency and buy according to the instructions "How to buy cryptocurrency from a seller".
Created -
February 11, 2023 4:13 PM
Updated -
February 13, 2023 5:10 PM