Connecting a Telegram bot through the website
In to the website https://bit.team/p2p.
In the upper right corner, click on the "account" icon.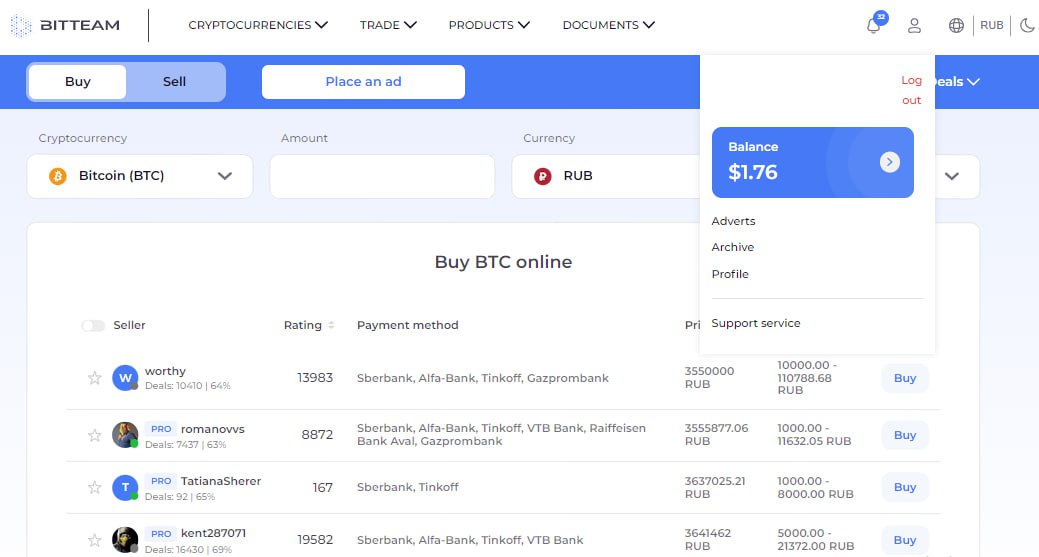 In this window, select the "Profile" tab.
Next on the left we find the "Notifications" tab, click on it.
In the window that opens, find the "Telegram" tab and click the "Connect" button.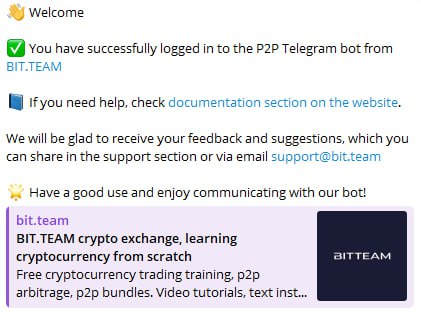 A new page opens with a link that offers to go to Telegram, click on it.
Telegram bot opens.
To start the Telegram bot you need to enter the command "/start".
The Telegram bot requests a code.
Paste the code into Telegram and press Enter.
After this, the bot issues a corresponding notification that you have successfully logged into the Telegram bot.

Created -
December 1, 2023 10:57 AM
Updated -
December 1, 2023 11:03 AM